Here we are back in June at The Dominion Tavern for a performance by Brant Bjork. This time he had an opening act: Castor. The tavern was pretty full for Castor's jammed out psychedelia. In addition to rocking the joint, bassist/guitarist/percussionist Will Desjardins also worked on a Rubik's Cube.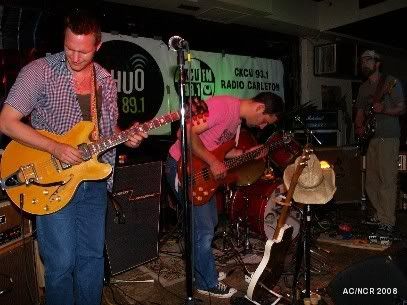 James drums! He's also a new dad.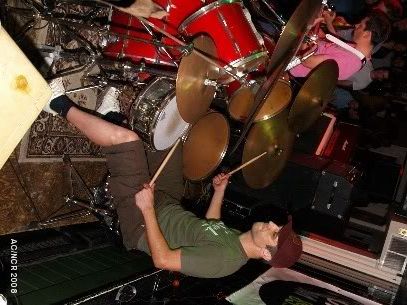 Shouting action!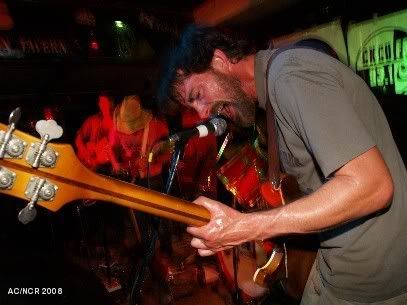 Charlie grimaces, as he often does.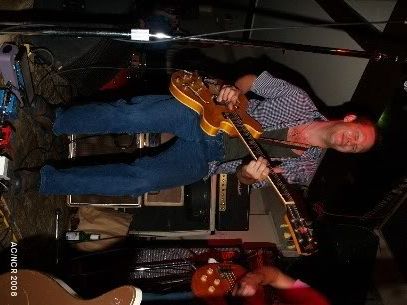 Will also played some harmonica.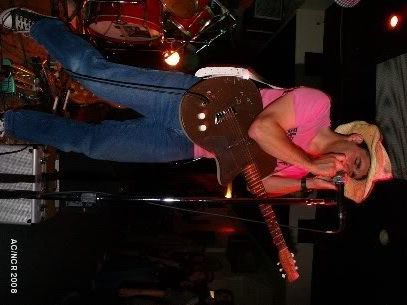 And so on!
Will he solve it by the end of the show? Yes, he will!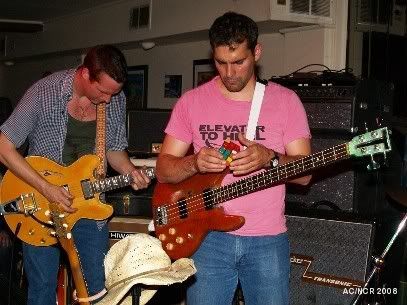 As for their next show, who knows when ...