I headed over to Zaphod's last night to see transplanted Winnipeggers Use Every Part of the Deer and Rickity Ship. Wednesday's wet weather discouraged a heavy turnout, but both combos gave it their all. Hopefully they'll have a better opportunity to convert new fans next time around.
Use Every Part of the Deer
kicked out some very competent folk tunes on violin, acoustic guitar, mandolin and "stink organ.". They also covered The Misfits'
I Want Your Skulls
and The Smiths'
There Is A Light That Never Goes Out
. There's a combination you don't hear every day.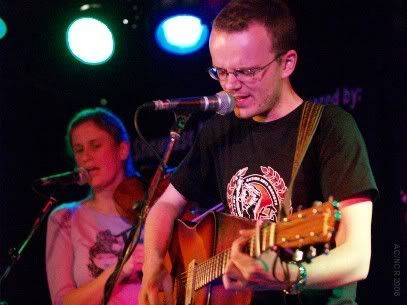 And then as Use Every Part of the Deer said, Rickity Ship came on to "kick you in the balls so hard you puke on your balls and your ass." They were a lot sharper and definitely heavier at this show. In addition to
Lucifer Sam
they also covered Neil Young's
Vampire Blues
and The Rolling Stones'
Citadel
.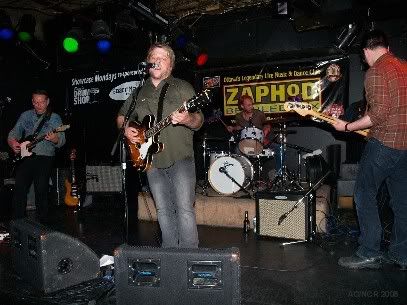 After that I went over to Cafe DeKcuf to see if there was anyone left on stage, only to find they'd moved to Mavericks and all there was to do was say hi to ZingZing as she left.