Back to Irene's for more country action, this time from The Shovels who romped through tunes new and used, without much respect for genre. You had Ramones, Beatles and various country on old school rock'n'roll numbers blended in with some swell originals. It was a mighty long
setlist
.
Three-fifths of The Shovels: Larry Thomas, Julie Toboggan and Todd Gallant.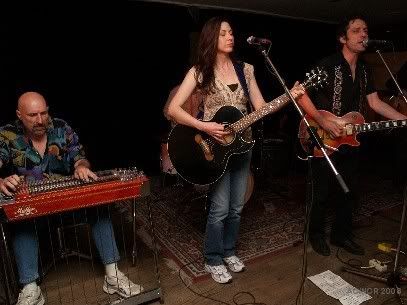 And the other two-fifths: Sean Dignan and Jake Summers.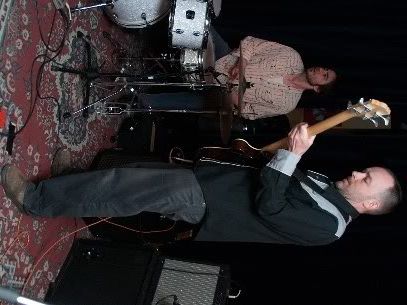 Shovelling action!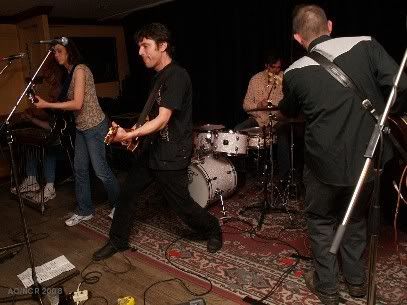 Sean takes a turn at the microphone.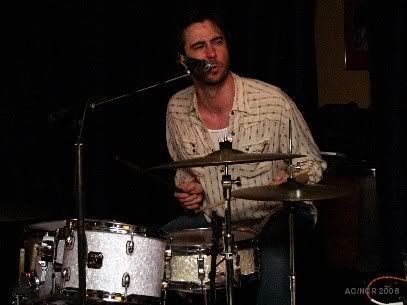 Larry puts the pedal to the metal.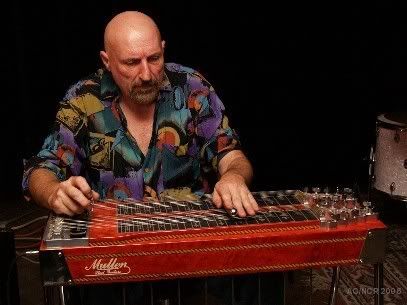 More Jake!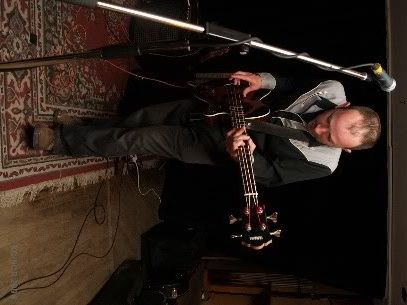 More Julie and Todd.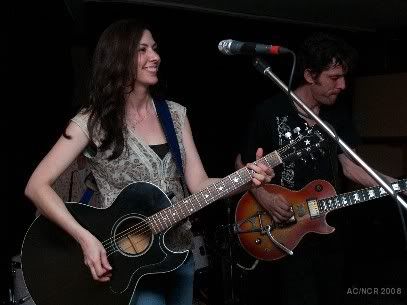 Jake sings one.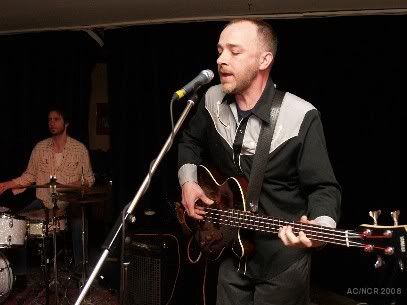 Singalong action!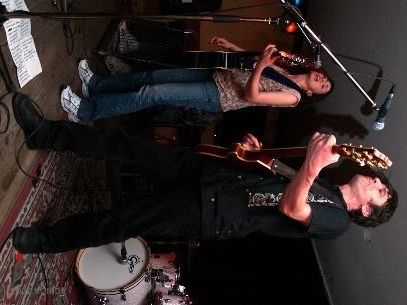 Mighty entertaining.