Some last-minute show notices: Halifax noiseniks Rad Rat will be playing at 59 Argyle tonight. Some of the
Fucked Corpse
folks will also be "throwing together a big jam" - this is different from a usual Fucked Corpse show how, exactly?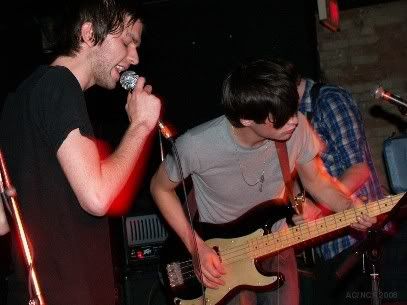 Fucked Corpse, Babylon, June 25, 2007.
Wednesday,
Full Blown Whores
,
Everything Less
and
Broken on Site
play Zaphod Beeblebrox. On Thursday
Gunsmoke
and
The Arkhams
will be rocking the pizza party at the Bytown Tavern.