Alas, despite requests for the evergreen Bangles tune from the duo of Richard Monette and Dave Mandia, there were no covers at Saturday night's house show at 443 Kent, just some lo-fi instrumental fuzzcapades. Dave apologized to the crowd for the show being a little more punk rock than expected; the audience didn't seem to object. I'll have to see what they sound like with an actual PA.
Richard and Dave throw a few gang signs on the couch for the official band photo.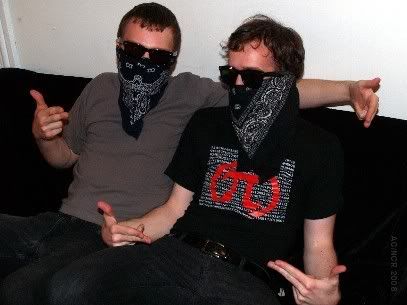 Fleeing action! Complete with a reflective action. I was hoping to catch a few passersby in a photo, but Kent St. was awful quiet that night.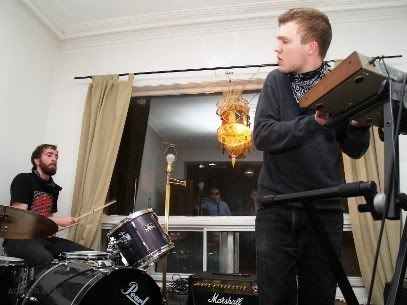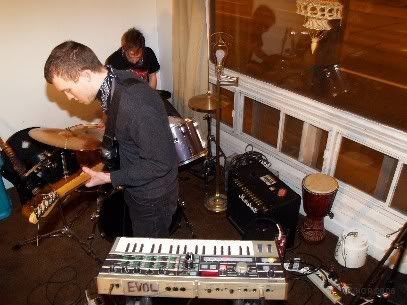 Richard works the keys.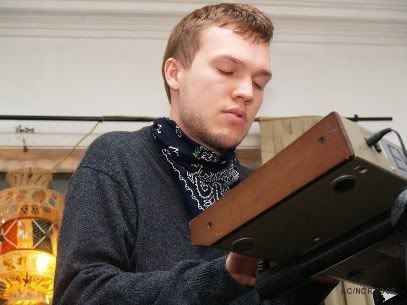 Dave drums - they saved the bandannas for the finale number.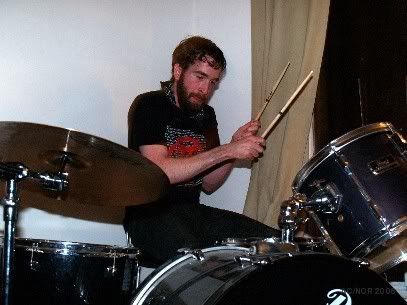 And here it is, complete with instrument switching. Dave borrowed Luca from Ennuie's Ibanez for the occasion.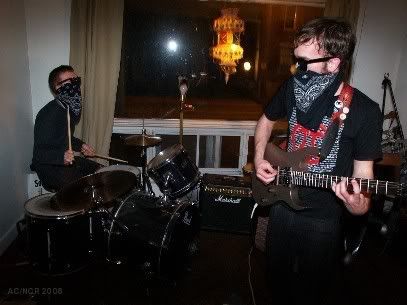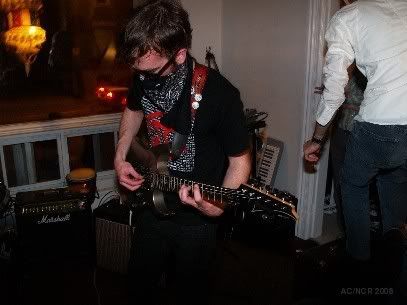 If you want to see what We Fled Cairo looks like playing in a basement, you can check them out at 59 Argyle tonight along with
Shearing Pinx
and
Fucked Corpse
.