Use Every Part of the Deer
were the opening act for Rickity Ship at Zaphod's. Matt McLennan and Susanna Wiens both come from Winnipeg and met on a plane flight home. They describe themselves as sounding like "Elizabeth Cotten, Swans, John Fahey, the Birthday Party, Joanna Newsom, Vashti Bunyan, Nico, Misfits, this bike is a pipe bomb" on their MySpace and call themselves a death-roots band. They do cover The Misfits, but much of the rest of their music is stripped-down, folk.
Matt starts things off on "stink organ." Apparently he found it laying about. It's powered by a motorized belt of some sort and emits a discernible odour when in operation.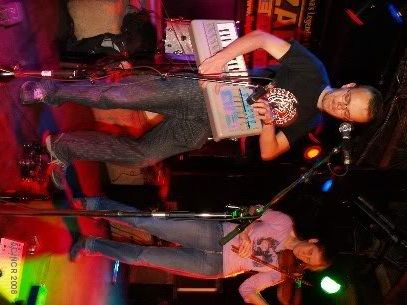 There was also some mandolin and guitar.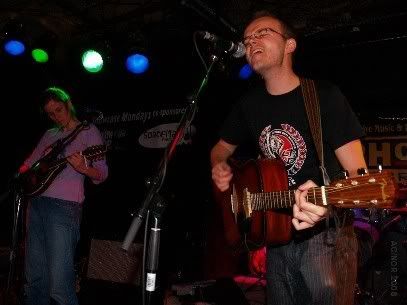 More mandolin!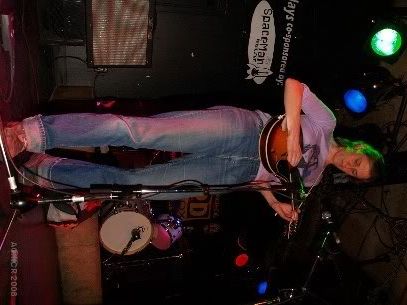 And so on!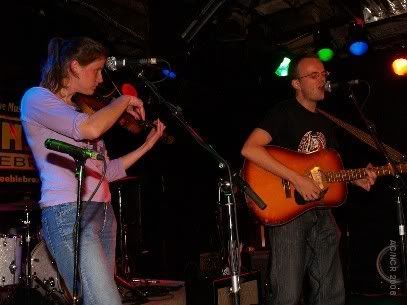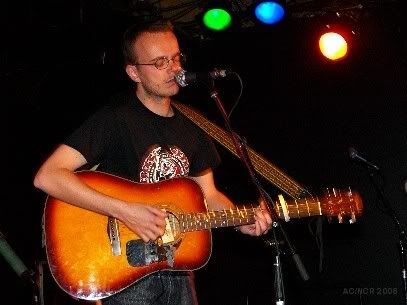 Matt tends to play on one leg.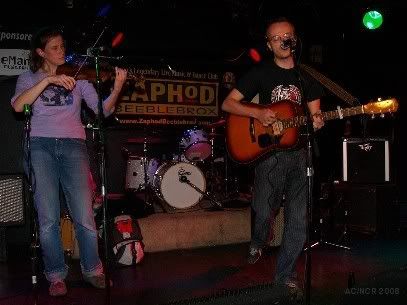 As you can see.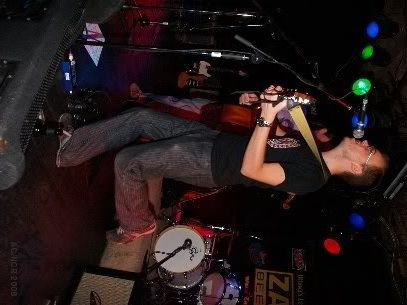 And finally some no-flash shots.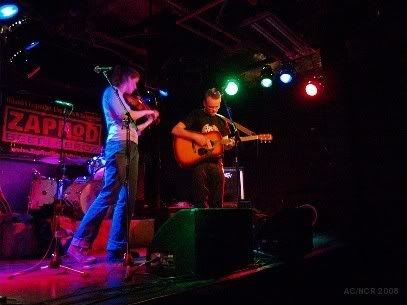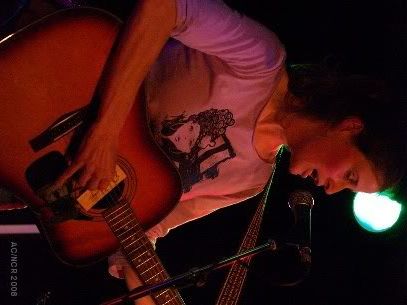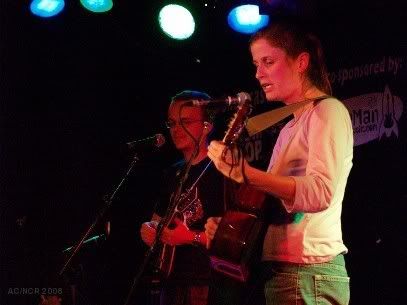 They plan a 2008 release on Winnipeg's
Grumpy Cloud
records.