The next bunch of racketeers at Sounds Unlikely was quintet
HI_COMM
. Their music made infrequent but recognizable contact with some of rock's heavier sounds ... as I said earlier they made me think a bit of Circle.
Some may recall Daniel and his Hagstrom from previous photos of Place. To the right is Tony Campbell ... and out the window you can make out a few folks grilling their dinner in the back of a truck.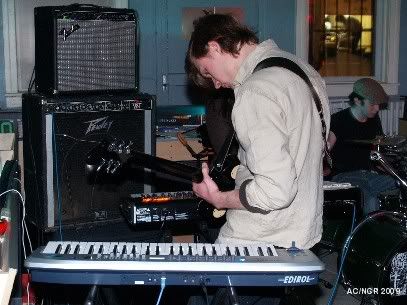 Carolyn Yip and Tony again.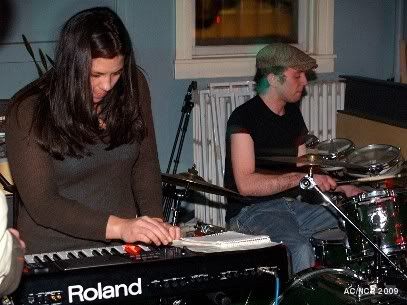 Sean Campbell on keyboards and mysterious wooden box. Rarely glimped bassist Matt Johnson was wedged just behind him.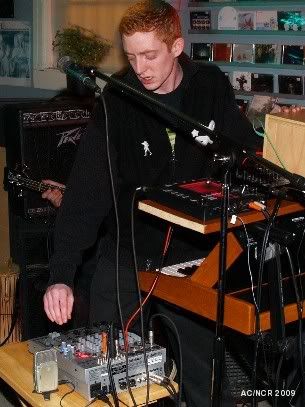 Daniel moves over to drums while Tony kicks in some more percussion.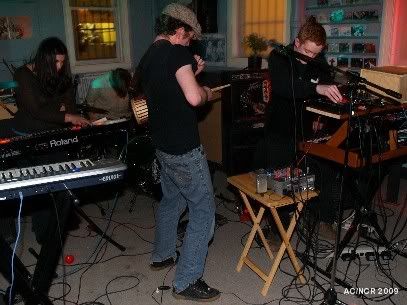 Big finish!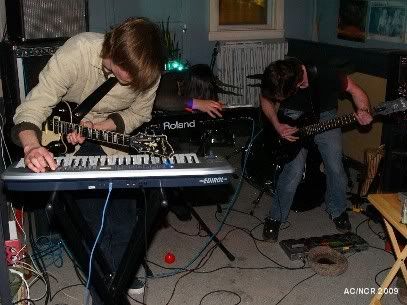 I'd definitely check out a record when one emerges.