As enthusiastic as the crowd had been for The Smith Westerns, they went even wilder for Nobunny. Backed by them Westerns, he kicked things off with his signature tune,
Nobunny Loves You
, which bears more than a passing resemblance to
Land of 1,000 Dances
. The San Francisco-area act dished out the garage-pop racket with the energy of a sleazier Jay Reatard (the title of his album
Love Visions
is presumably a riff on Reatard's
Blood Visions
) or a not-entirely bandaged Mummies, and the audience was happy to surge along to the beat. He was obviously very happy with the audience's enthused reaction, and when he said it had been the best show on the tour so far I've no doubt he meant it.
Nobunny makes his entrance, slithering on stage in red Y-fronts and stripper heels.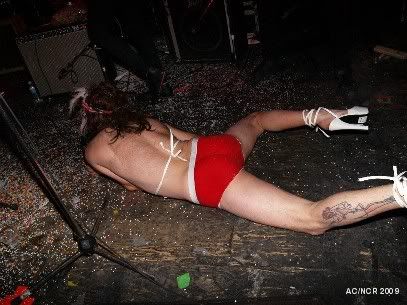 The Smith Westerns quickly doffed their tops to show off their faux tuxedos.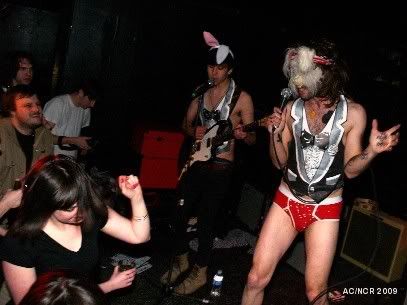 It didn't take long for the Smith Westerns to lose their ears.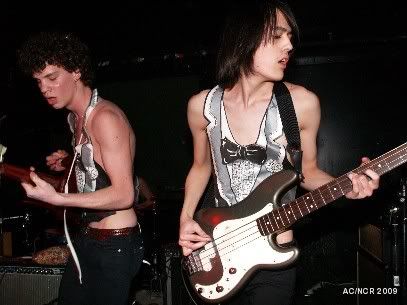 Nobunny goes down. There's some broken glass mixed in with that confetti.
Things were getting sweaty.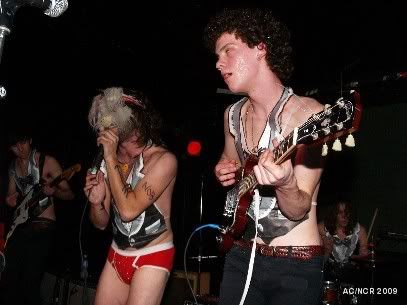 Lagomorphic action!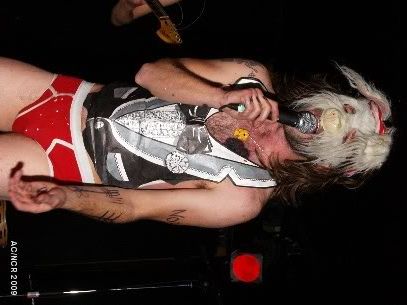 Confetti-spraying action!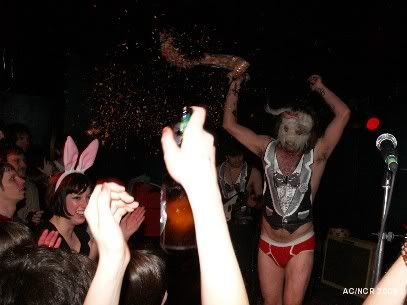 And so on!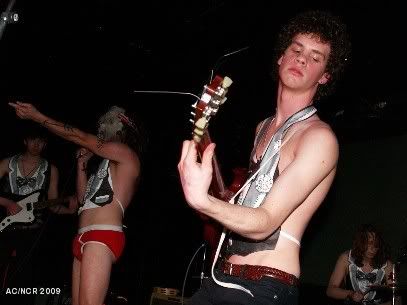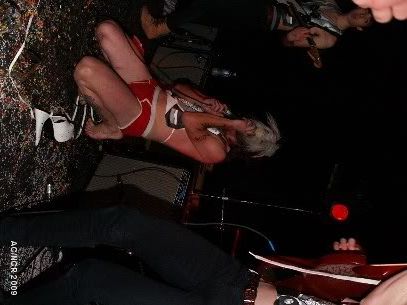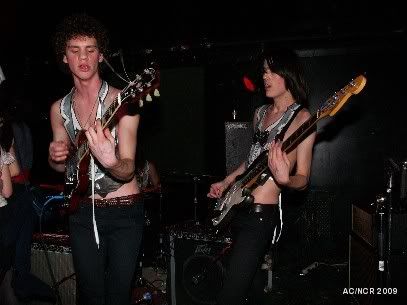 As the show progressed the crowd was getting more rambunctious, and soon there were folks on stage.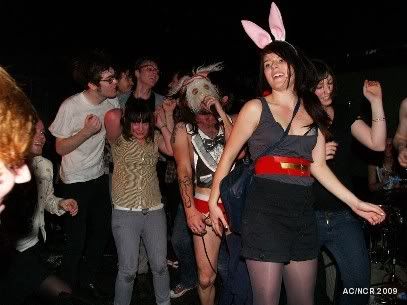 This guy apparently wanted his photo taken.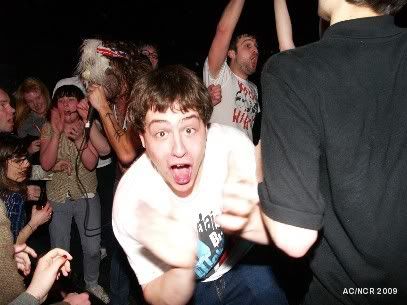 Allie Hanlon of The White Wires and co. make off with Cameron's microphone.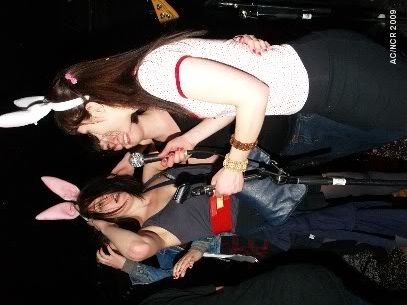 The security guys did try to keep people off stage ... it didn't work long!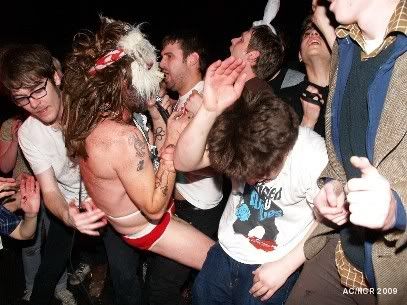 There he goes ...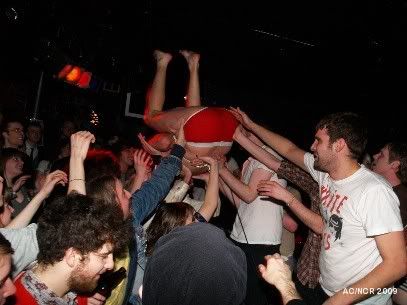 Well that was fun and short.