The Waking Eyes is a pop-rock loving quartet from Winnipeg that gently garnishes their sound with a few brushings of psych; they fit quite nicely next to The Arkells and could probably done just as well sharing a stage with Sloan or Bloodlines ... heck, they could probably hold their own with anyone. They certainly gave The Arkells a run for their money (that may be my own taste speaking). So here's the black clad crew of Matt Peters, Joey Penner, Steven Senkiw, Rusty Matyas ... and one other guy.
Matt, shadowy drummer Steve and a ringer there to fill out the sound whose name I didn't catch.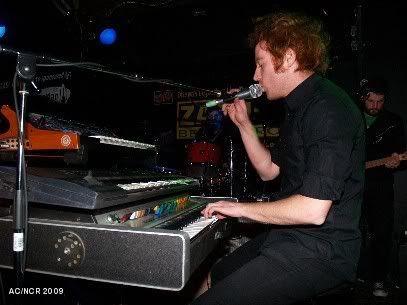 Rusty wears his love for Manitoba on his sleeve, even when he doesn't have a shirt on.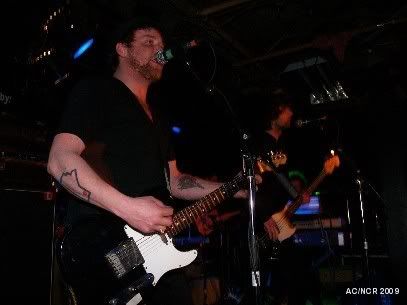 Bassist Joey also rocks the harmonica on occasion.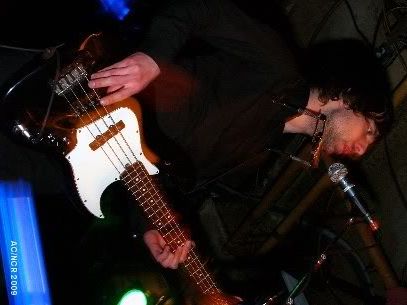 Matt switches over to guitar for some serious singing and eye-popping.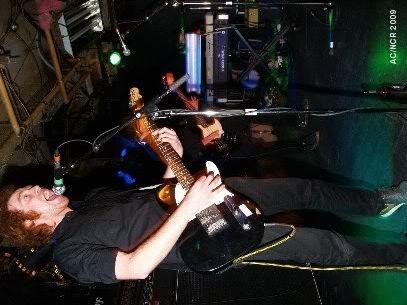 That mysterious fifth member.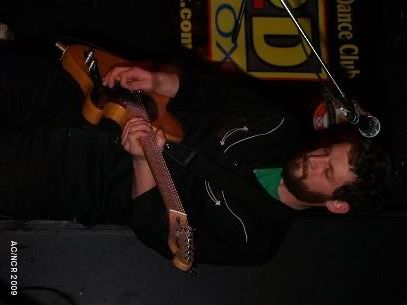 Waking action!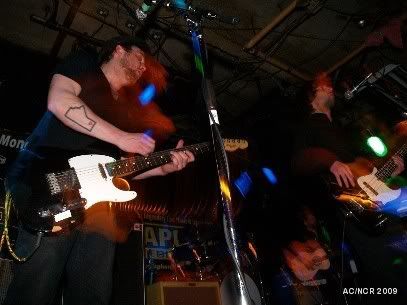 More Rusty.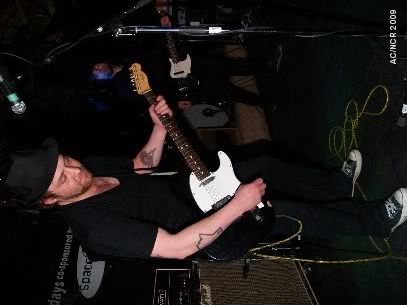 Rhythm section action!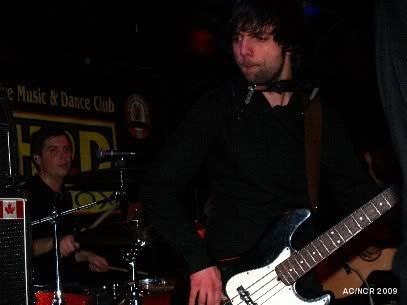 Big finish!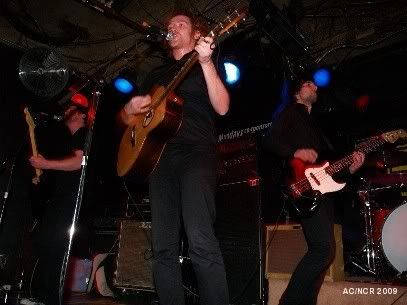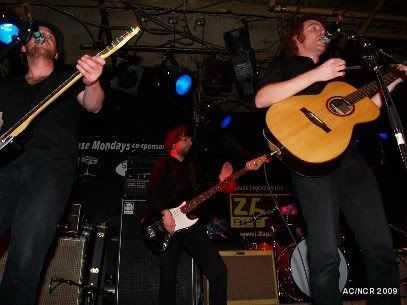 An excellent live act.