Back to the Nobunny show and Demon's Claws, who held down the middle of the show with their blues howl freakshow. Last time I saw them they were opening for The Leg Hounds on a bill with then-drummer and Scat Rag Booster Skip Jensen. Skip's no longer in the band, but as far as I can tell the front line has remained the same ... they were also celebrating the release of an outtakes and rarity LP on the Telephone Explosion label.
Lester Del Rey still has the same inimitable fashion sense he displayed for that show back in 2005 ... this time it's hockey socks and tights.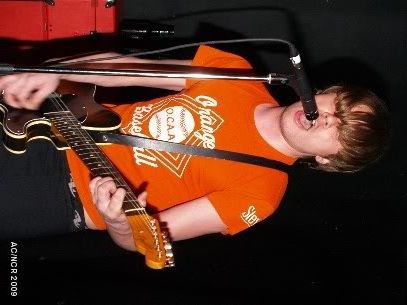 Ysael Pepin and Pat Meteor.
And of course new drummer B-Man Le Duke.
The Beach Blankets' Daniel offers some guest vocalizing.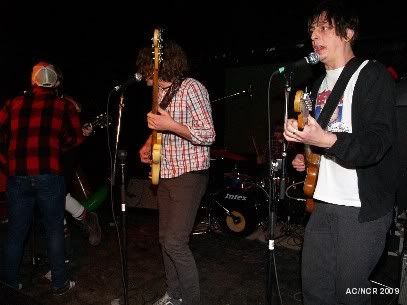 The Beach Blankets' tree makes a guest appearance.
Demonic action!
Clawed action!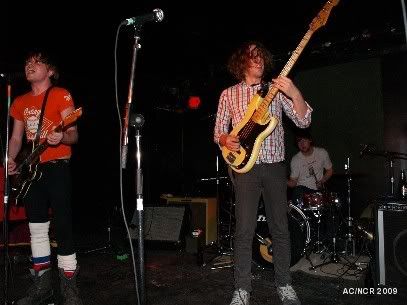 Drinking action!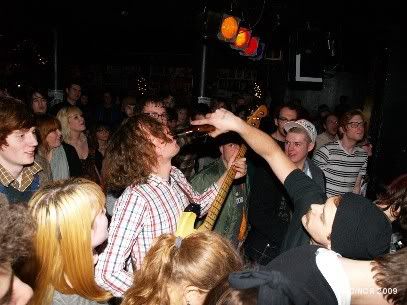 And so on!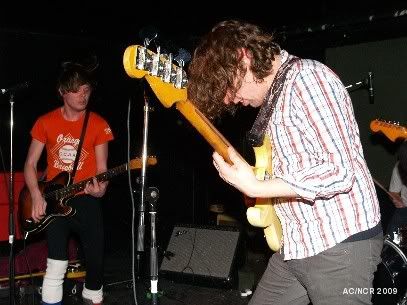 Some folks loved 'em, some folks didn't. I remember being not quite as blown away as I was four years ago, but that may just be the long shadow cast by the next act ...