The Mercy Now capped the evening of loud sounds organized by soundman Yogi "Tokyo Sex Whale" Granger with a set as brief as it was captivating - it was only a half hour long or so, which meant it was pretty sharp.
First up, Russ, who has entertained many an Ottawan during Shikasta's once-frequent visits to our fair city.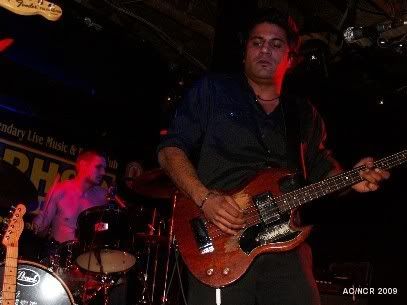 Lee Rogers comes to the band from White Van Speaker Scam.
Adam Burnett, also of WVSS, rocks the Telecaster.
David Kirton was added a few months back.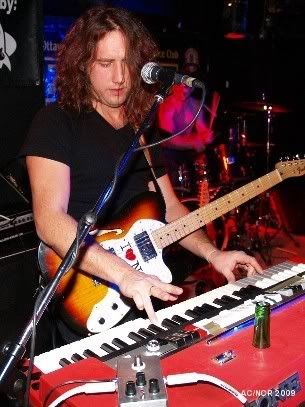 The whole lot!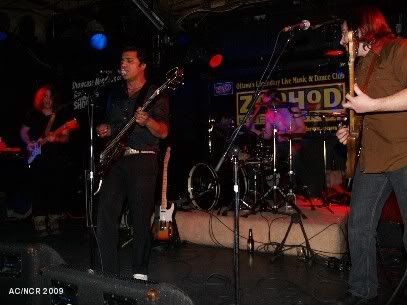 I did try some black and white stuff.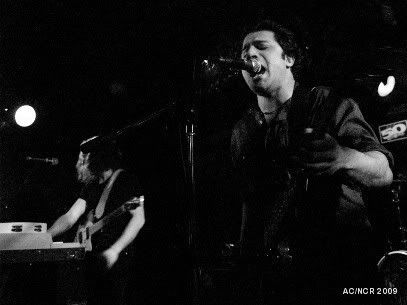 Microphones are full of many essential nutrients.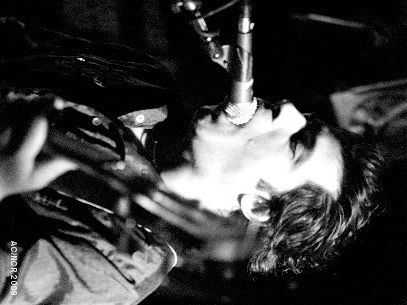 Hide and seek action!
David wows the crowd with some hot licks.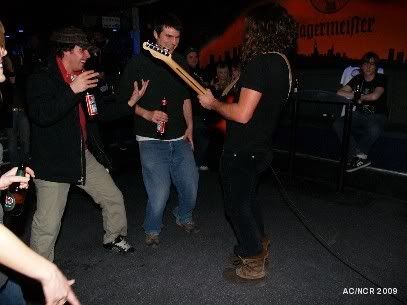 Singalong action!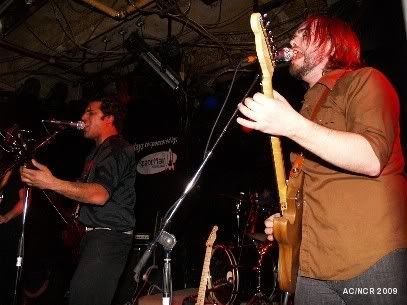 Russ goes down!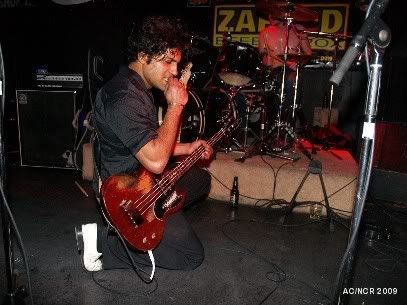 Clapping action!
Hair-shaking action! And dig those winter boots.
Big, way too early finish!
Hopefully they'll be back for a longer set sometime this year.