The second act of the night were Toronto's Teenanger (or Teen Anger). Some familiar faces in the combo. According to the band's Myspace, they're made of "three guys and a girl." Or to put it another way some veterans of Ottawa's own Quebexico (and Roll Gypsy Roll and Gay As The Day Is Long in Jon's case) and a T.O. bassist.
A guy and a girl!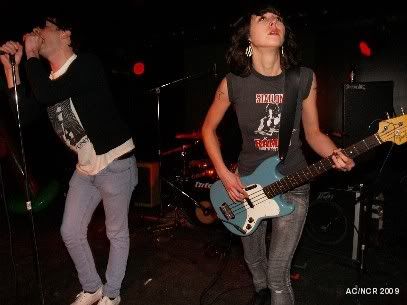 I'm gonna cheat and post my last photo from the set second because the only good photos of the guitarist were taken during the last couple of songs.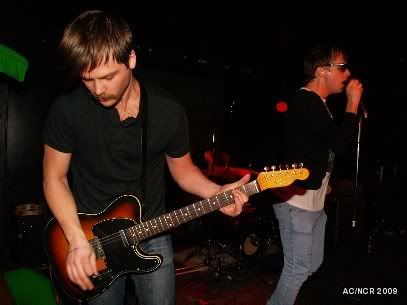 A guy with a beer!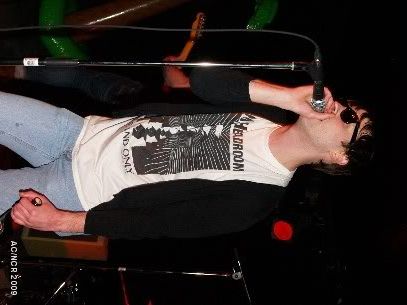 A girl!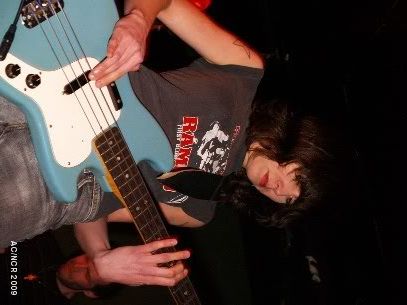 Another guy!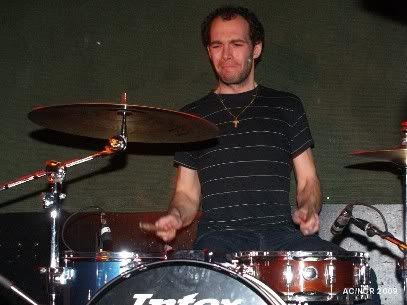 The whole lot!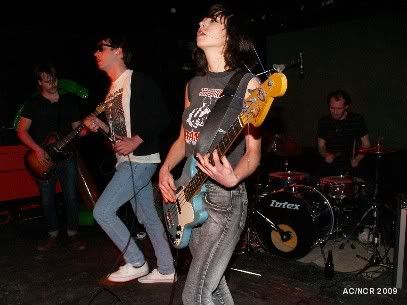 Down low action!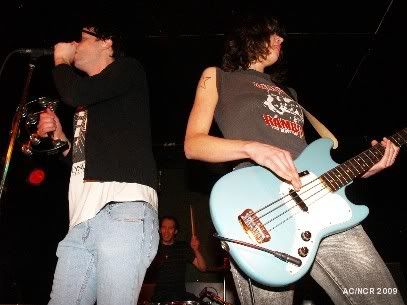 Davey Quesnelle and The Funisher get reacquainted.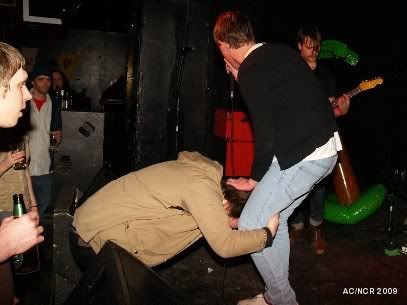 The other side of the lead singer guy.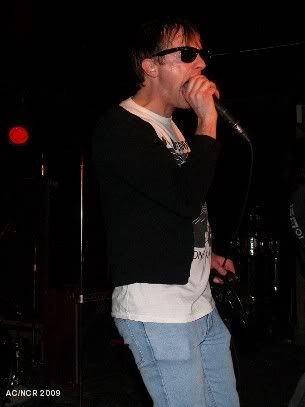 And so on!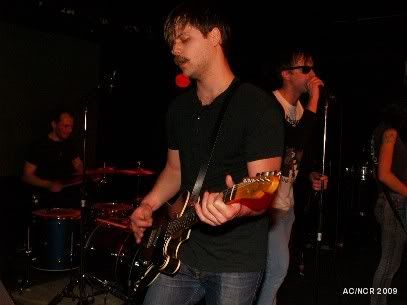 As I mentioned earlier they've left the bonkers side of Quebexico behind and are slathering on the ultra-reverbed blues garage rock stuff. Or something like that. Anyway I was wowed, and would have bought a cassette on the band's own justly famed Telephone Explosion label, but they were all sold out.
Show reminder: Rachel MacGregor, Billy Lyte and Allistor Morrison perform at The Rainbow; Lefty McRighty does his regular classic country gig at the Elmdale.