I went over to the Bytown Tavern last night to see
Tyvek
,
Beach Blankets
and
Fucked Corpse
... well, to be precise I wen to see Detroit's Tyvek (a.k.a. Tjivek and TVK and who knows what else), since though I like both other bands on the bill I worked Tuesday and didn't get home until midnight. Everyone but the headliner had come and gone by the time I descended the stairs to Yuk Yuk's new Ottawa home. The band seems to have a fluctuating membership depending on where they are. For this show they were down to three, which is really all they need for their O-Levels via The Reatards with a pinch o' Buzzcocks clamour. I'm just going to throw out all my decent (and half-decent) photos now since I didn't take many.
Power trio action!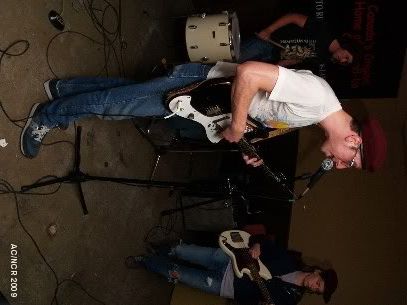 Kev sings!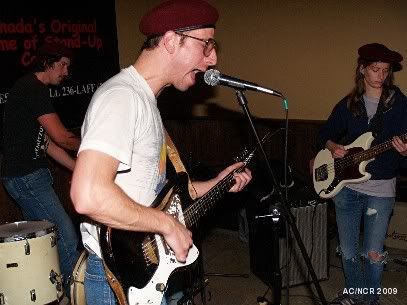 Matt Z.! I think!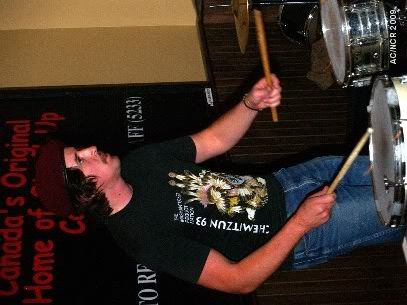 Shelley basses ... and contemplates putting on a pair of Groucho Marx glasses.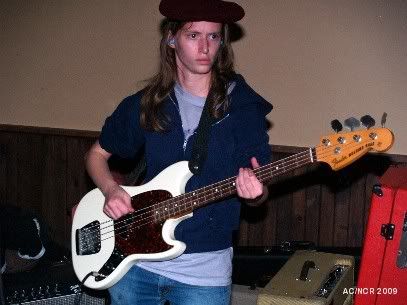 The whole lot from up high!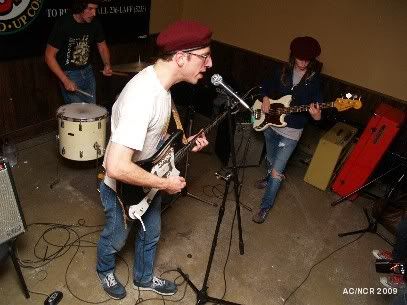 The whole lot from down low!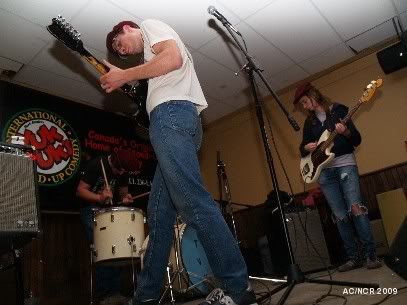 And so on!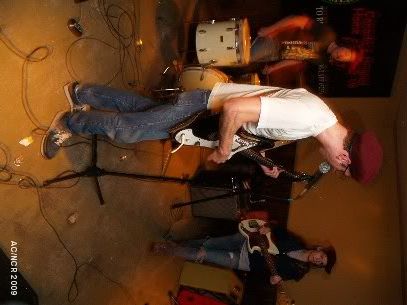 Singalong action!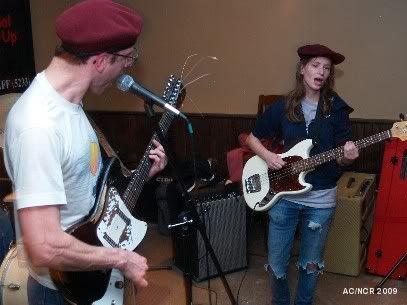 A pretty good way to spend 40 minutes or so.