Back to the Antique Room shindig at Zaphod's, with Ben Wilson's other band (or maybe his other, other band since he's also in Department of Foreign Affairs), The Polytones. I've already said they're one of Ottawa's sharpest combos and have little to add at this point, so here come the photos (which were mostly horrible, by the way ... this was not one of my better nights).
Them Polytones: Brenda Bedford, Lesia Manchulenko, George Jennings and Tim MacKinnon ...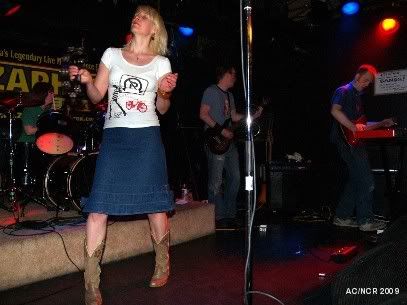 ... and Ben Wilson, off to the side.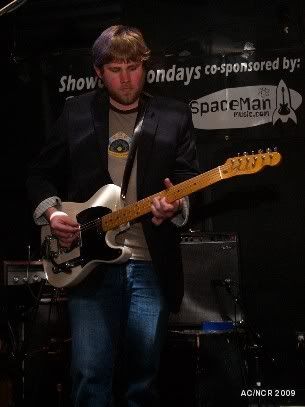 No mod parking allowed!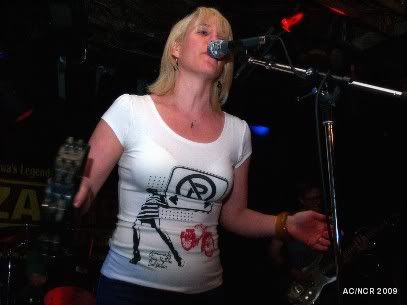 The mandatory hair-swirling photo.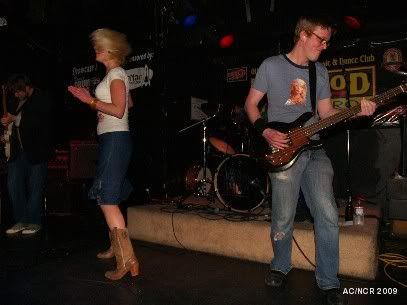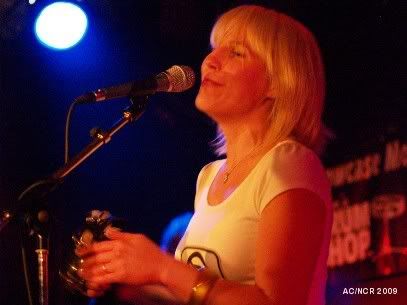 This flash shot I bounced off the reflective backing of the regular lights on Zaphod's stage ...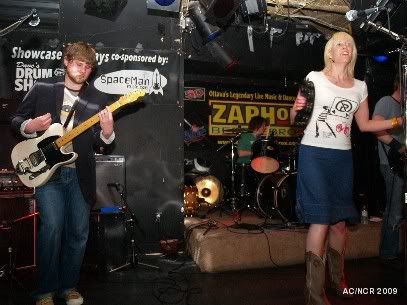 Tim's head doesn't have any special reflective capabilities, he was right under a very red light.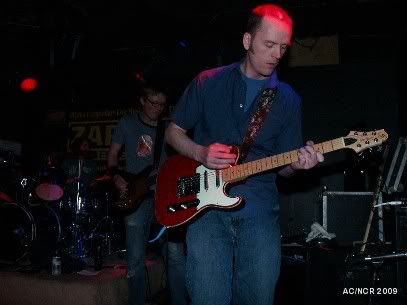 "Someday, I'll have a keyboard of my own ..."
Brenda keeps the beat.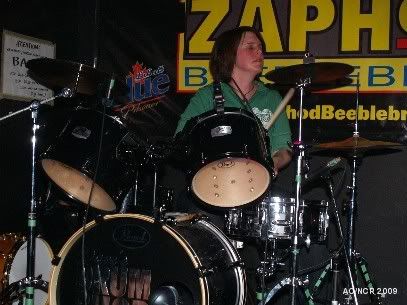 Singalong action, I guess.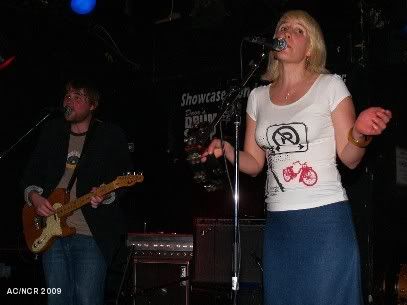 The mandatory Tim and keyboards shot.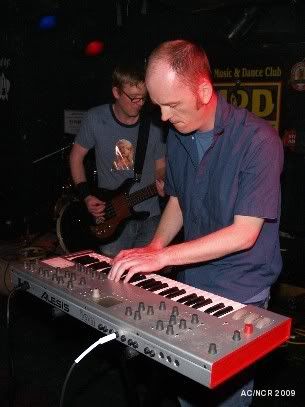 The whole lot!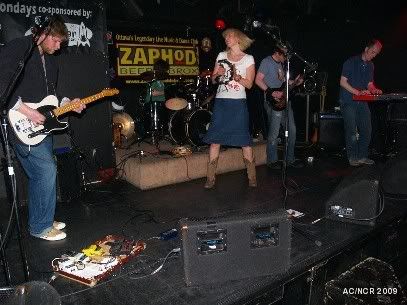 As usual, swell.