Next up for the B.C. Scene is
Bison B.C.
(so-called because another, lamer band scored the Bison name in the modern era). Straddling the distance between Black Flag and Black Sabbath, the hairy combo once again rocked a sizable crowd of familiar faces. These guys have a loyal following for good reason: They kick out High On Fire-sized jams in the most hard-hitting way possible.
Grimacing action with Dan and And and Masa Anzai (whose gear amazingly cooperated this time around).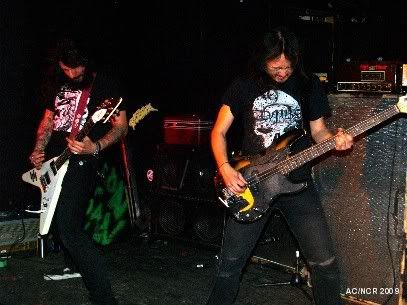 Thumping action with Brad Mackinnon!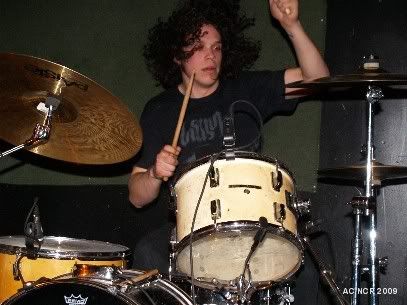 Shouting actions with James Farwell.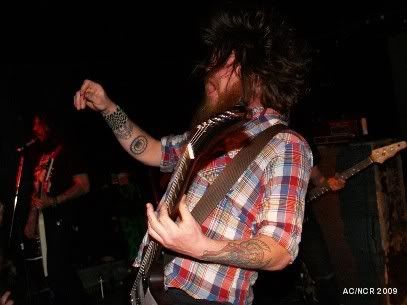 Microphone-munching action!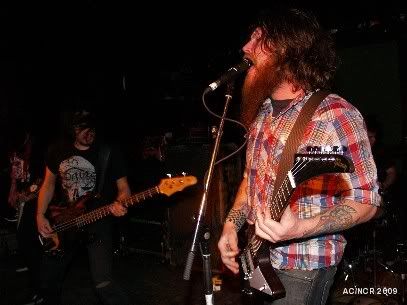 Whaargaaabl!
More rocking on the left side!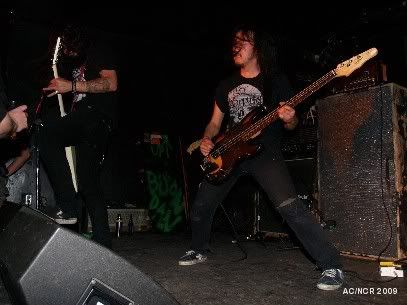 More bending on the right side!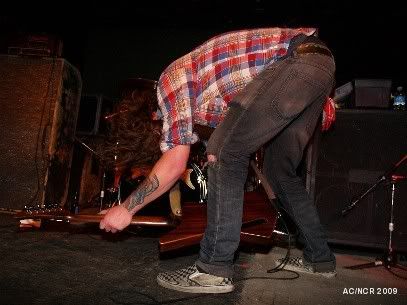 Splaying action!
Grimacing action! And I just noticed that Dan And has a salmon tattooed on his arm. When he wants to give someone the Salmon Arm salute he's well-prepared.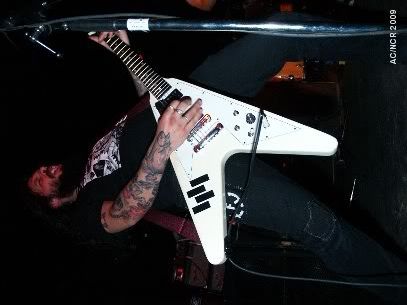 Cornuda action!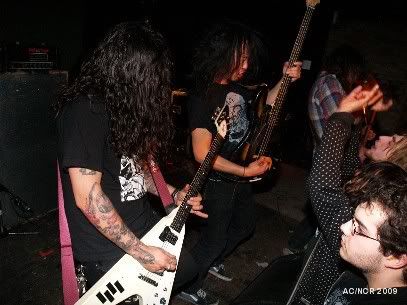 Faceoff action!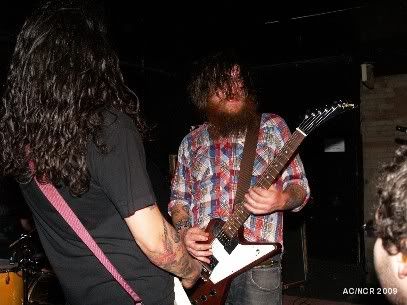 Big rocking finish!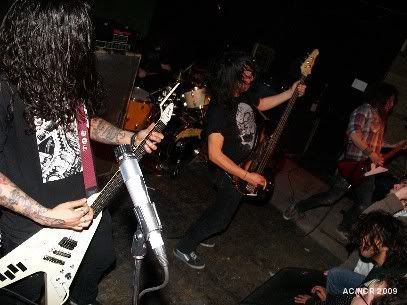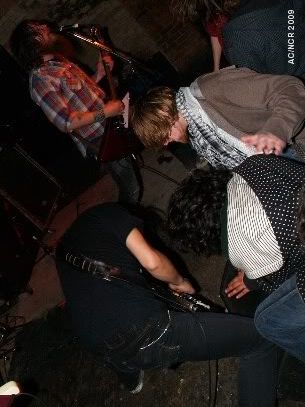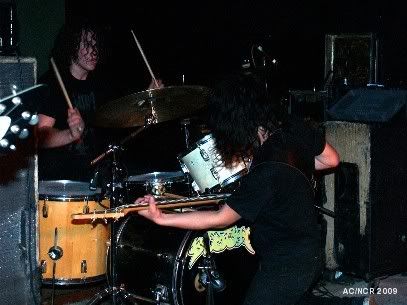 This time around I picked up their first album
Earthbound
. Pretty good, though not quite as full-sounding as
Quiet Earth
to my ears. They have a show in Montreal May 5.