After some tinkering with the reverb (can there ever be enough?) Montreal's Panopticon Eyelids were up next with a thrashier take on psychedelica, far out freak rock inspired by
Space Ritual
era Hawkwind or F/i (at least live ... the studio stuff I've heard is a bit more free-range). I wasn't completely sold on the vocals (although that may just have been the mix), but the music rocked out in strange and mind-expanding ways. And now on to the photos of the pseudonymous trio (my apologies in advance for any mistaken names).
Tronix Magnet rocks out.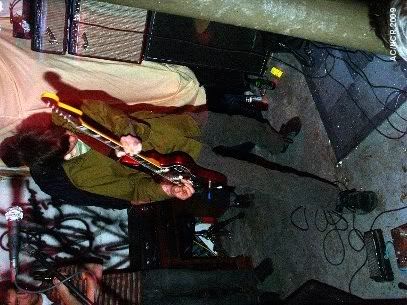 Mike Mercury handles the traps.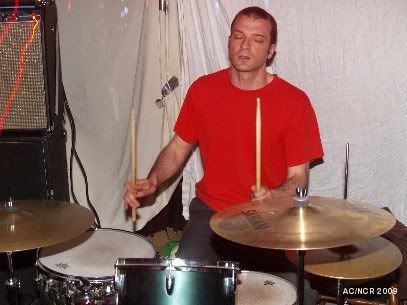 Captain Baby Killer swings second axe.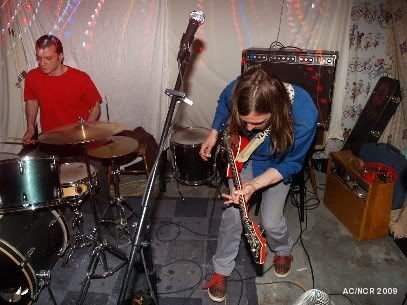 Every venue in Ottawa needs its own pillar.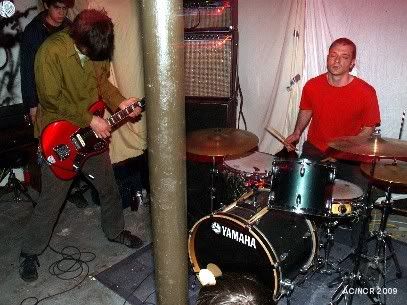 And so on!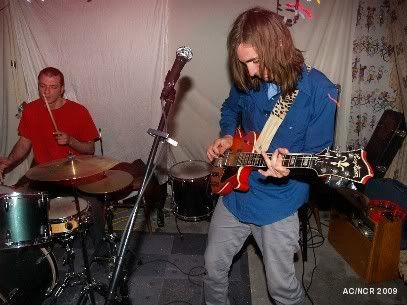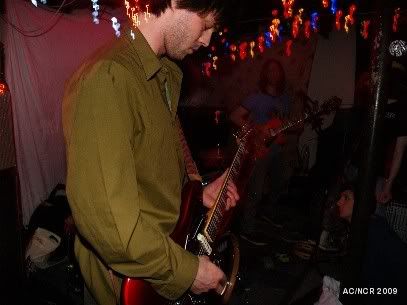 There were a few other photogs there that night: I recommend
David Forcier
's photos.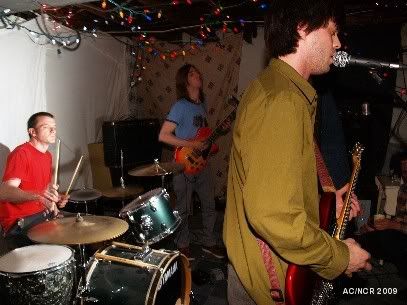 Christmas lights action!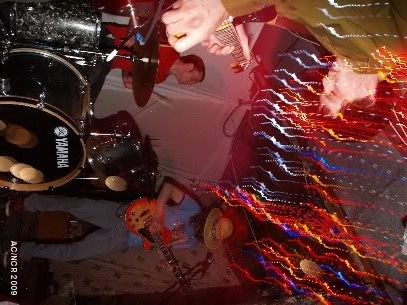 Double exposure action (not really - just another flash going off).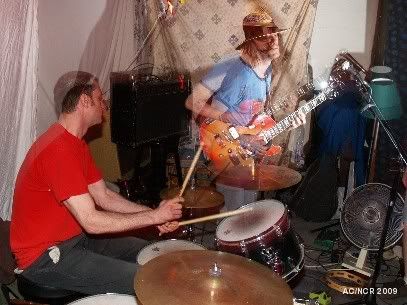 And again, though in this case Mike Mercury is really exposed and Killer is not.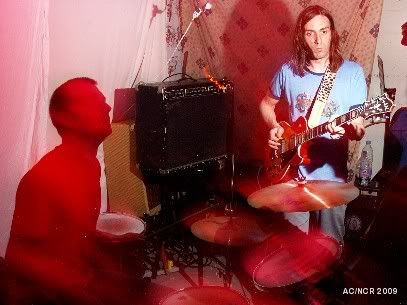 And some final hair-swinging action.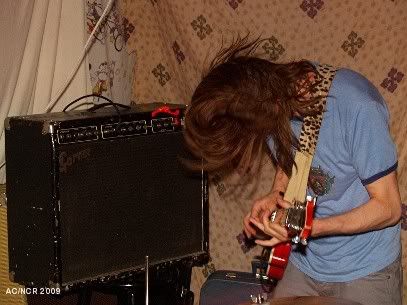 Definitely a fun live band.