The King Khan-headlining show at Babylon earlier this month really got off on the right foot with a fine set by The Sunday Sinners. They're a band I'd hoped to see some time ago, since they were once slated to open for The Bellrays way back in 2005. They couldn't make that show, so Four'n'Giv'r played instead. They never did manage to schedule another show in town, so this was their first trip to Ottawa. I hope I don't have to wait another three and a half years for them to schedule another show, because their Detroit Cobras-style sound really hits the bull's-eye.
Superb vocalist Jenna and organist Work With Me Annie.
Since Jordan is also a member of the Mystery Girls, I think that makes the Sunday Sinners an all-girl band. Bassist Kieran is at back.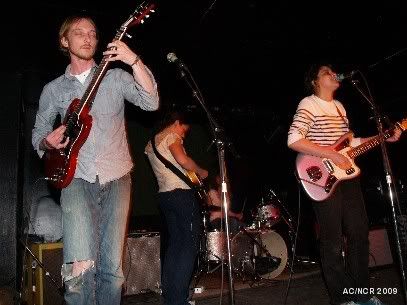 Chantale pounds the skins.
Work With Me Annie works the Farfisa.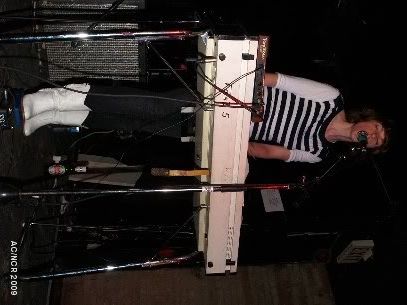 Down low action with Kiera on guitar.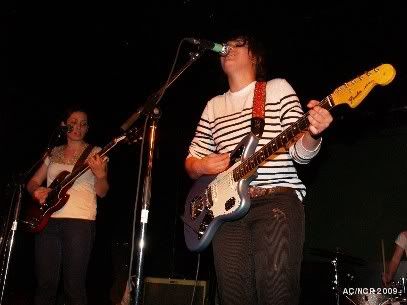 The whole lot!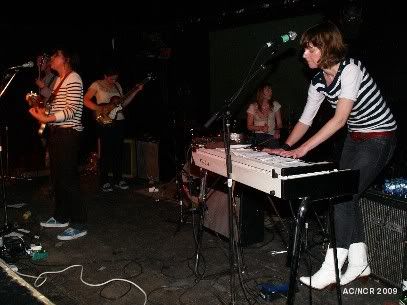 "Is everyone in the audience from Montreal?" It did see a bunch of that crowd milling around.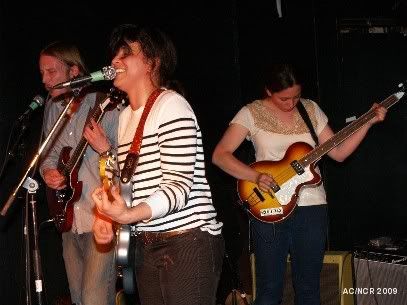 Big finish!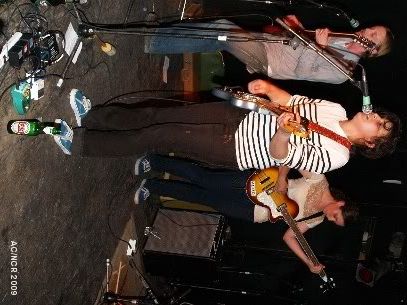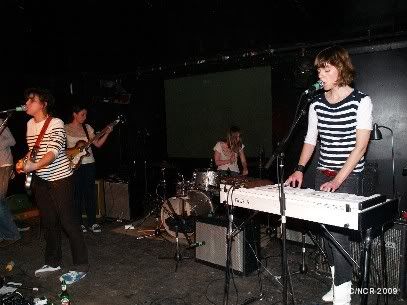 I wish they had some recordings with them ... I would have snapped one up in a jiffy.