Not to slight the other fine acts on the bill, but my favourite set of the night was The Mighty Eagle Band's. I've
already introduced
these guys, so here goes!
Guitar action!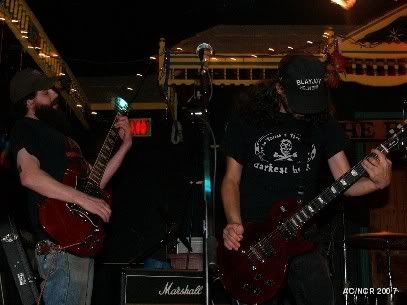 Kneeling Neal action!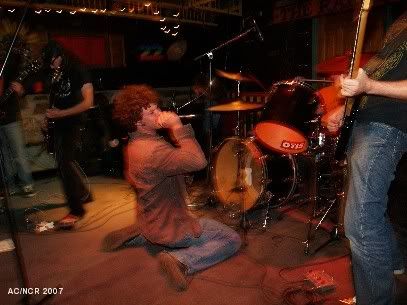 He does it quite a bit.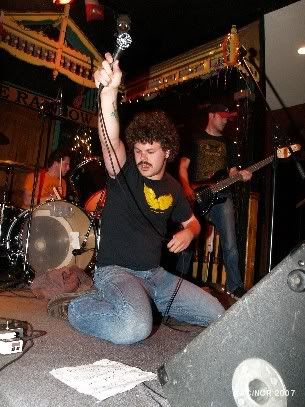 More guitar action!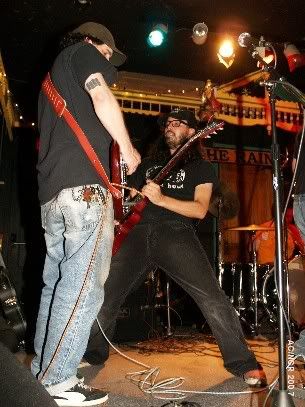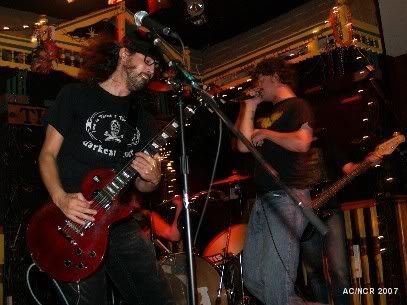 Rhythm section action!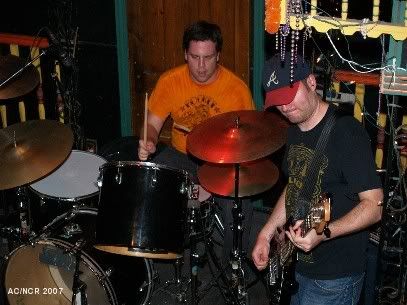 The whole lot from the peanut gallery.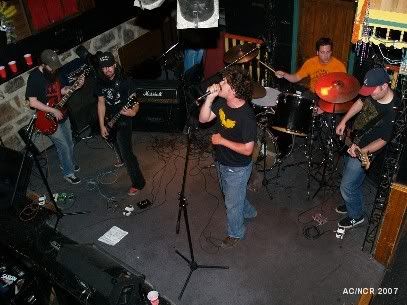 Keep your head down!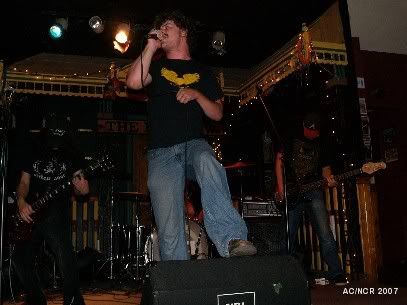 Neal among the merch and gear. Speaking of which they have new shirts, in various dude and lady sizes.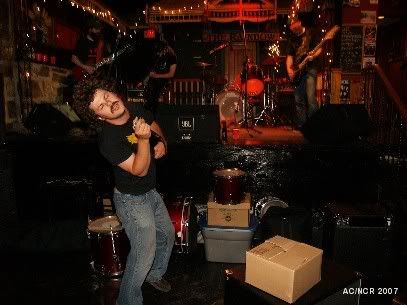 What next for the MEB? A record, I hope!