All right, back to two Sundays ago at The Rainbow and the last band of the night: Tara Lee Combs and her backing duo rounded things off with some more heavy sounds, punky and bluesy with some pop smarts.
Here's Tara!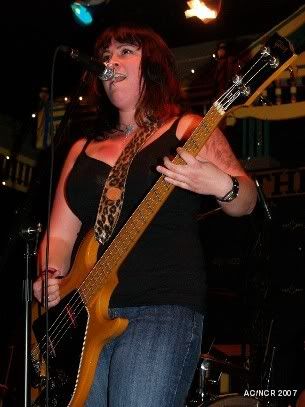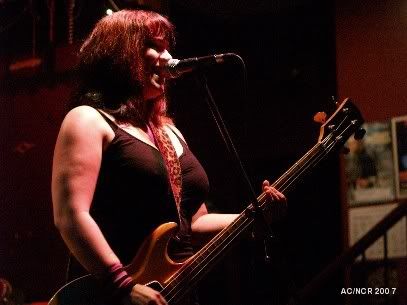 Denis Jr. Richard, drummer and sometime backup singer. I'm sure I've seen him around, and since he went to Carleton, perhaps it's so ...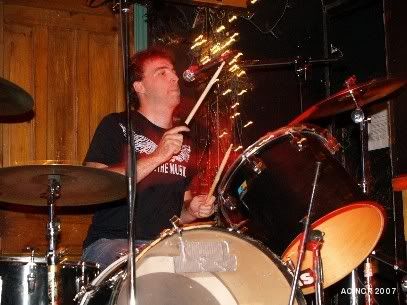 I used my one good sort-of-solo Simon Trepanier picture in my teaser post, but here he (and the rest of the band) is early in the show, before Tara's hat fell off.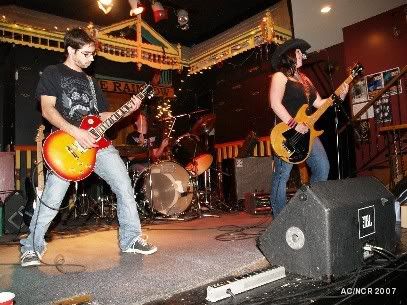 Faceoff action!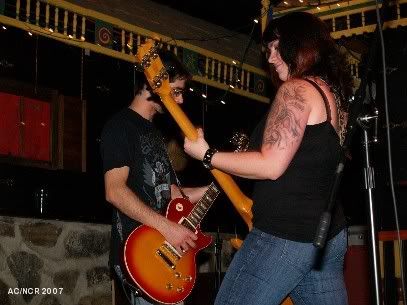 "This is our pop number."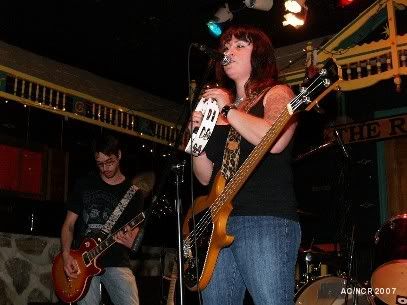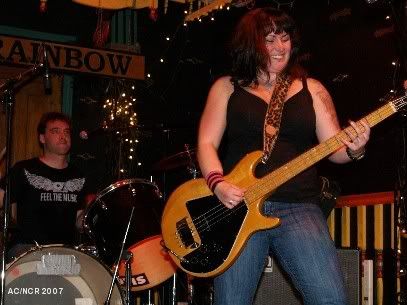 Jolly action!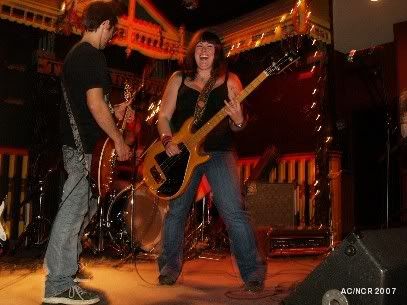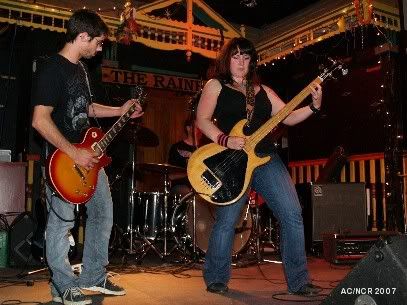 The whole lot!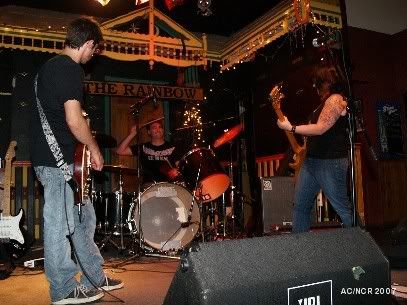 She'll be back in Ottawa Nov. 9 for a show at Zaphod's with Flow 14 and The Red Light Saints.
Show reminder: The Robin Hood Machine, The City Above and Ashley Parsons perform at Zaphod's; The Acorn perform an in-store at Sounds Unlikely (near the corner of Bank and Arlington) to celebrate the release of their new album.