The Jason Kent Band has rolled through town a few times, and since main man Kent has featured in a couple of outfits I admire - namely The Sonny Best Band and Soft Canyon - I figured I'd brace the nasty weather and check them out at Irene's at long last.
Four'N'Giv'r
hauled their gear up from Birdman Sound to provide an opening act, and they cranked it out in style as usual for the definitely small audience.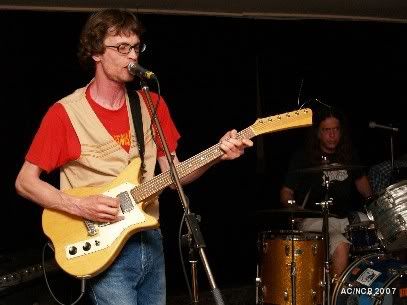 Mark dances with an inconvenient microphone stand.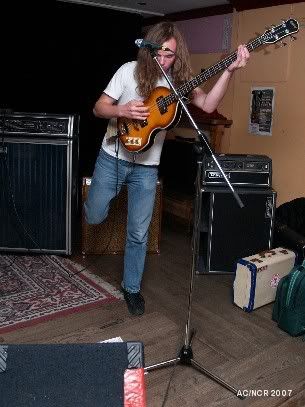 Who needs a slide?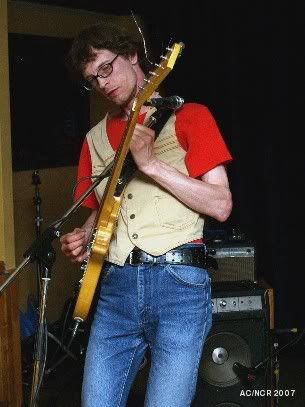 Whatchu' lookin' at?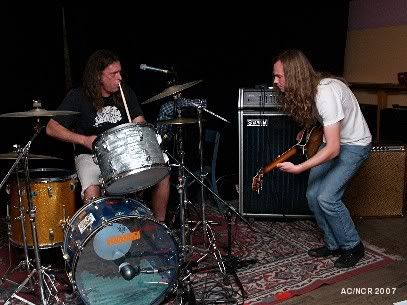 Singalong and rhythm section action!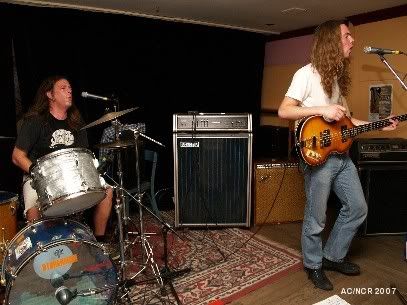 And so on!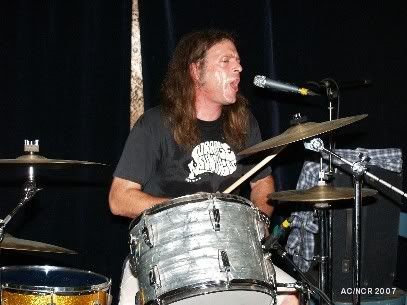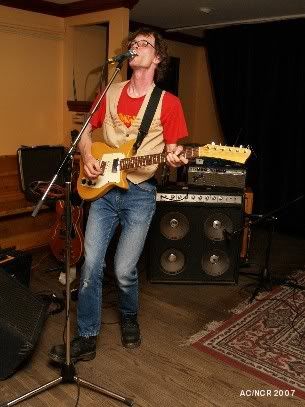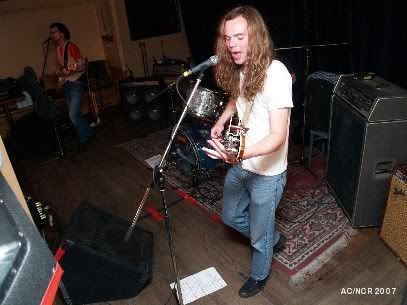 Their new album,
Second Psychle
, should be available imminently, if it isn't already.