I had a welcome opportunity in mid-August to finally see The Grass as they readied themselves for a tour of Canada (they're out in Vancouver right now) and even better, the opening combo for their Zaphod's gig was the
Brothers Chaffey
. Last time I saw them was backing Adam Puddington at Babylon. As I've said before they're one of Ottawa's best acts.
Matthew and Curtis.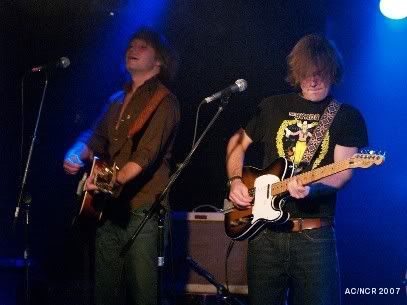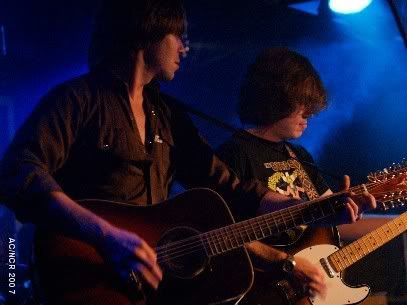 By my calculation two-thirds of the time I've seen Curtis he's been wearing this Byrds shirt.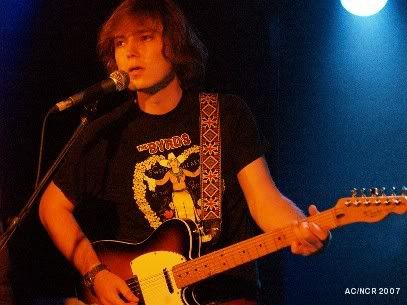 Singalong action!
Matthew rocks the 12-string.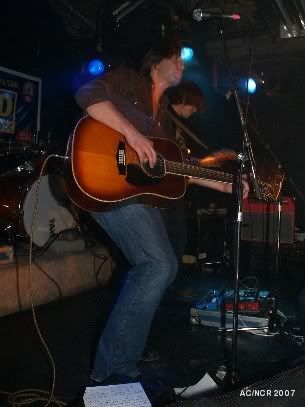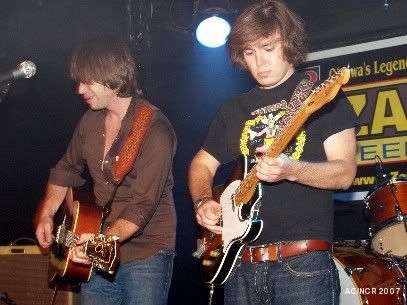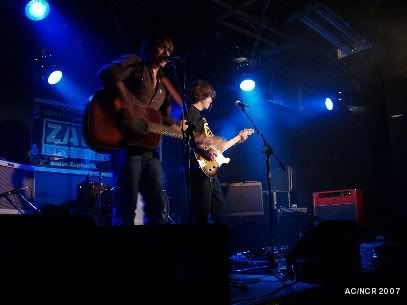 And a final cousin to my teaser photo.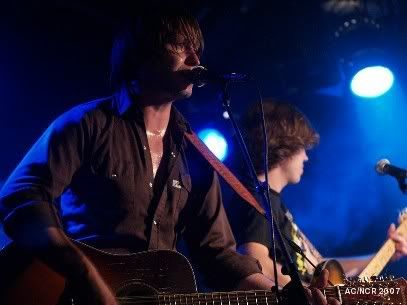 They've got a biweekly gig in Perth these days at O'Reilly's, you can catch them tonight, Sept. 25, Nov. 13 and Nov. 27.