Akron/Family have been super every time I've seen them, and last night was no exception. Despite having lost some gear two nights ago to some light-fingered louts on Toronto, they were as buoyant live as at previous shows at Zaphod Beeblebrox and the First Baptist Church on Laurier. They also changed things up a bit, absorbing some tourmates into their live show.
First up were Megafaun, the only act on the bill I hadn't seen before. Here are brothers Brad and Phil Cook. I'm not quite sure who's who, but I do believe it's in that order.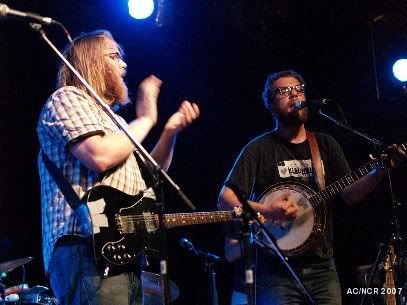 They segued directly into Greg Davis' number. He also opened for Books a little while back.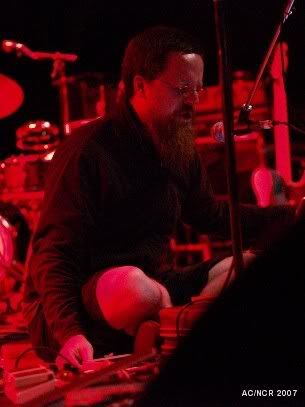 Ohbijou rolled through town for Bluesfest just a couple of months ago. I liked their sound a bit better this time.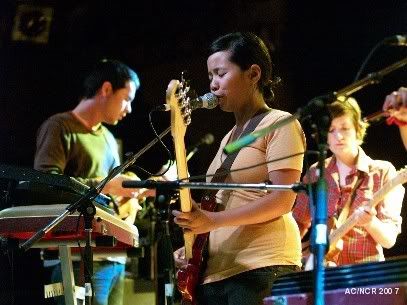 Finally Akron/Family put on a long and jammy set. They performed this set as a septet, featuring all of Megafaun and also all of Greg Davis (because he is just one guy, you know), but no Ryan.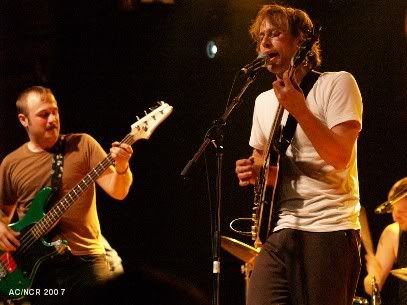 They encored with some shirtless boy band pop.