Blame the weather, blame the short notice, blame other shows, the turnout for The Jason Kent Band's show at Irene's was meager. It was a "family and friends" affair, and the family decided to stay home. Too bad, the sets from both bands were quite enjoyable.
Four'n'Giv'r's new album is imminent. They played a couple songs from it as well a version of
You Don't Know
dedicated to all the folks who weren't there.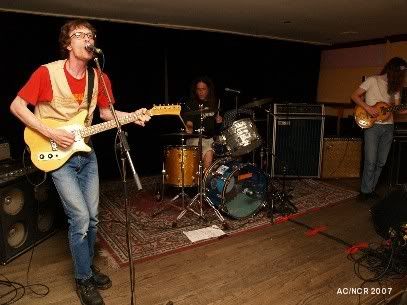 Jason Kent (with the Telecaster) has been through town as a member of Soft Canyon and The Sonny Best Band. His own combo is a psychedelic country outfit, a bit like what The Sadies have been doing lately.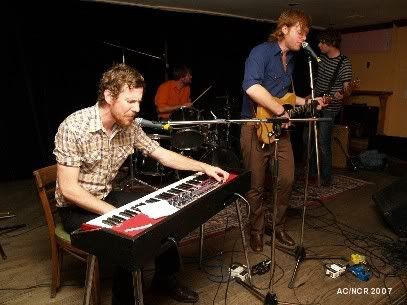 I also snapped a quick photo of Irene's upcoming shows.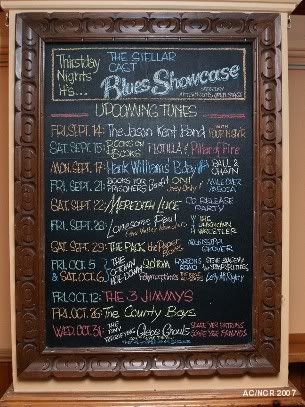 Dang, The Pack and Mississippi Grover are here Sept. 29, same day as The Fucking Machines' CD release show at The Dominion and Teenage Head at Barrymore's.