The Rural Alberta Advantage closed the night with their electronic-tinged folk music. I can certainly imagine them sharing a stage with The Fembots or Ottawa's own Acorn (heck, they probably have already). They were in the area recently for another of
Matthew's shows
at the Black Sheep Inn and I have a strange suspicion he'll drag them back to delight the region again ... It's not that long a trip, since they're based in Toronto, not rural Alberta. Also, they have matching shirts.
Nils Edenloff.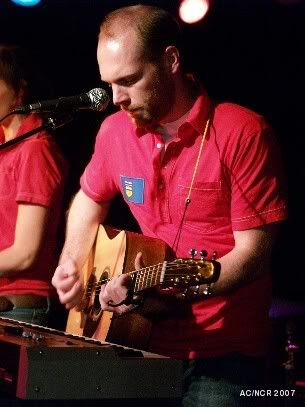 Paul Banwatt- last seen in this part of the world, or at least this blog, playing drums in Woodhands.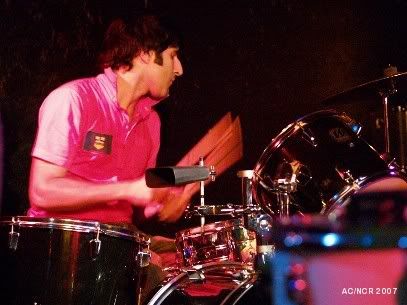 Amy Cole, singer, keyboardist, shaker of tambourines.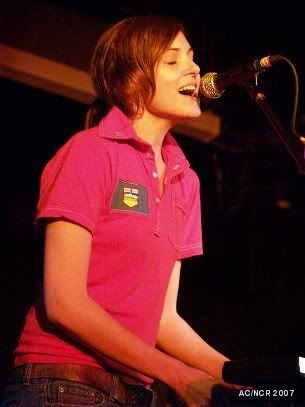 Paul and Amy gang up on a helpless floor tom.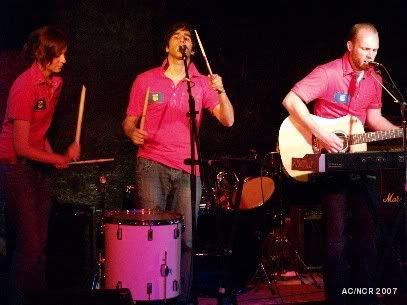 Singalong action!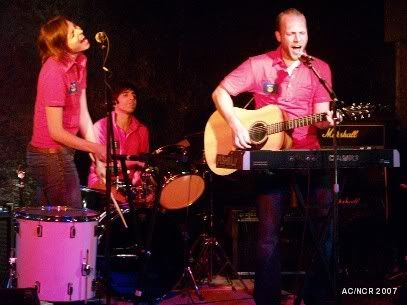 I see a lot of glockenspiel these days.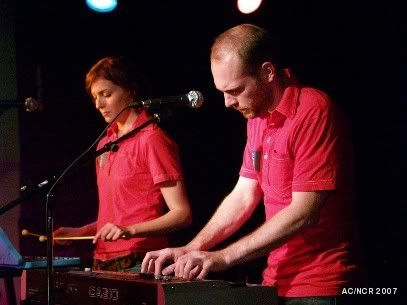 Rural action!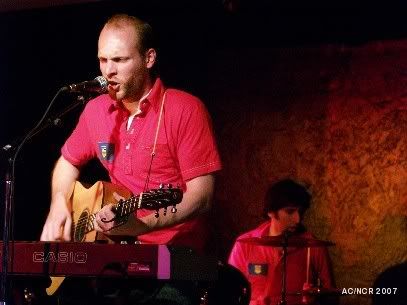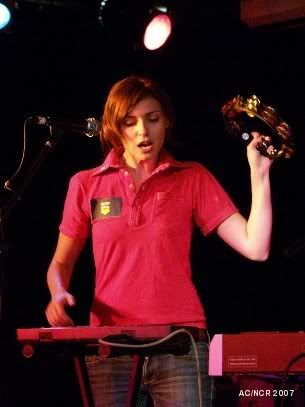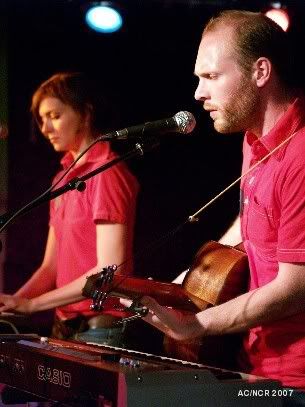 They ended their set by bringing the show out into the crowd.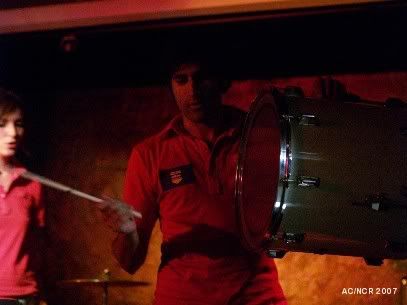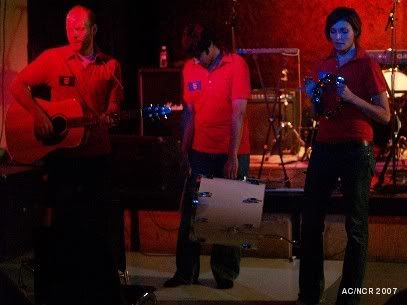 I picked up their pay-what-you-can EP and it's nice, but I think they'll make a leap and a jump on their upcoming LP, which is currently in the works.