Another evening of post-work rock. Babylon played host to a punk rock baby shower for the imminent offspring of The Bella Bombs' e-bomb and four-stroker Ken Vermin. A bunch of bands got on stage to tear through a half-dozen songs. I arrived too late for Blackball, Harshey, Good2Go and The Weapons of Mass Seduction, but the Bella Bombs were cranking it out as I walked in (I mean the rock, not the baby).
Angel "e-Bomb" Ketchum at left.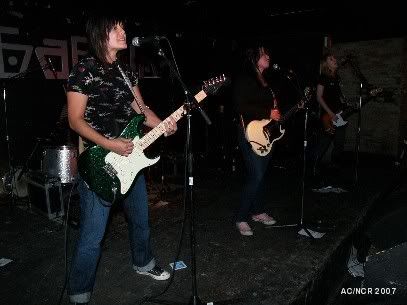 And hubby Ken on the microphone and grimacing with four-stroke.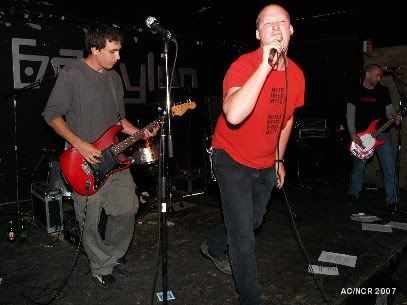 Tokyosewhale brought headgear, almost all off which they'd divested themselves of by the time I took this picture. You can see Yogi's hat doing its best tribble impression near the front of the stage.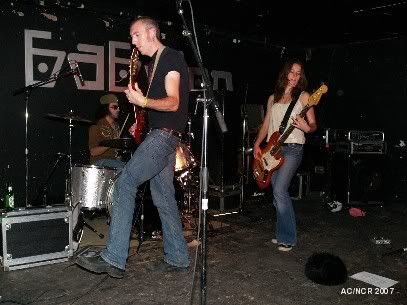 Manpower broke out the black leather for this gig.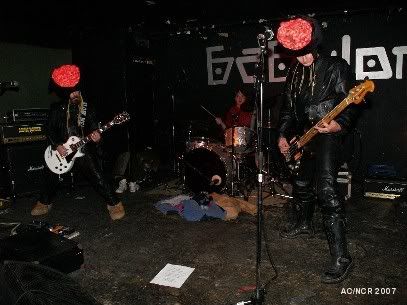 Good turnout too, considering the vast amount of other stuff going on.