Next up, Sarah Hallman. I saw her not long before this show at Irene's with Great Aunt Ida. She played with Brian Simms (also present at this show) and the Watson brothers, a lineup described by Ida Nilsen as "rocking!" Things were turned down a shade this time, and it was mighty sweet. I finally got around to buying her CD at this show and have been playing it regularly since.
Sarah sings!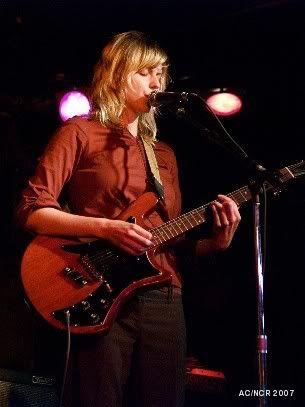 Brian sings!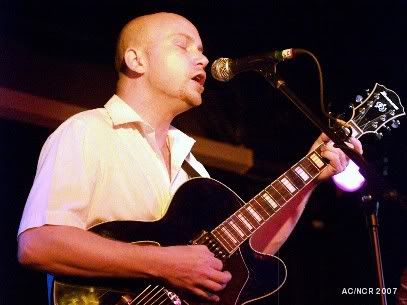 I never did find out who was playing drums for this show ... nice wall pattern though, isn't it? (Flash update: Sarah confirmed it was Matt Ouimet.)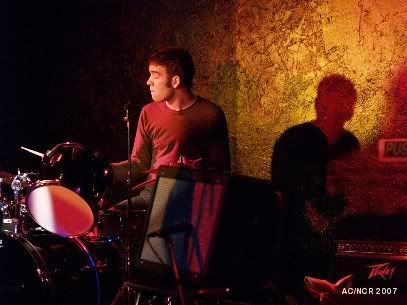 Singalong action!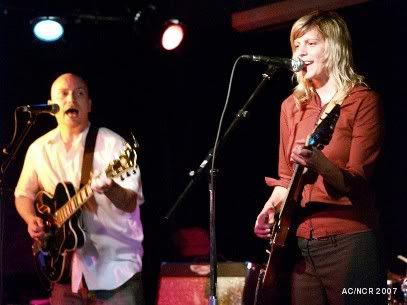 Serious action.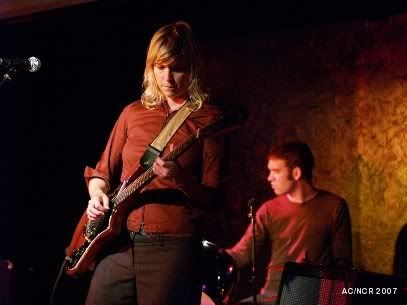 And now a couple of pictures a bit like those other pictures.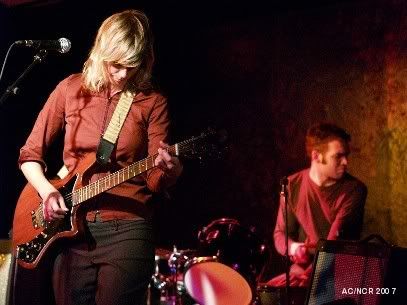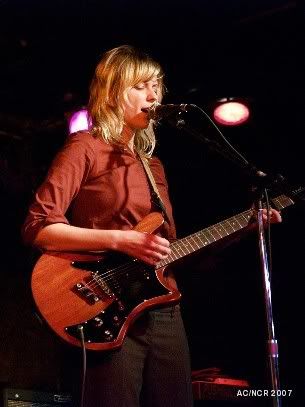 No local shows I can find word of, so perhaps she's chillin' after her East Coast jaunt in the first half of August.