The Arts Court Theatre is a nifty little space ensconced, as the name suggests, within the
Arts Court
off Daly St. It's the building connected to the SAW Gallery and more often plays host to small theatre productions, dance and suchlike. They held a get-together of local artists, writers and performers dubbed the Ottawa Arts Bazaar in the second weekend in August. I missed the first two days but was off for the Sunday and checked out some local small press folks and a couple of musical acts. The first was local duo
Bear Claps
. Sugarbeard and Jumbo Love make up the membership. I'm not sure which is which, but here they are.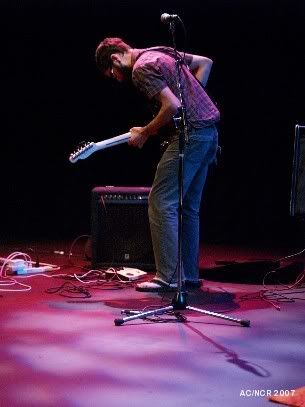 I changed my camera's white balance for most of these shots; this was a rare exception, which is why it's an unnatural red.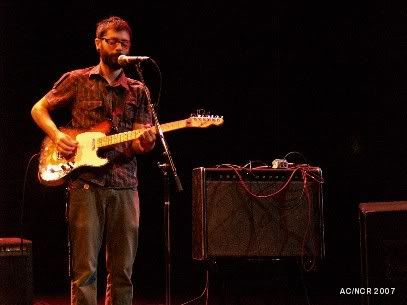 Ursine action!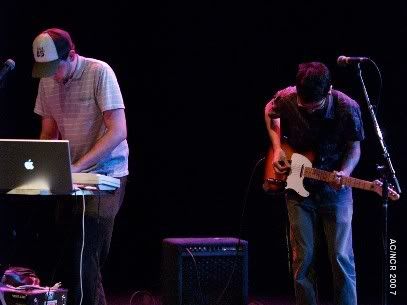 Far away action!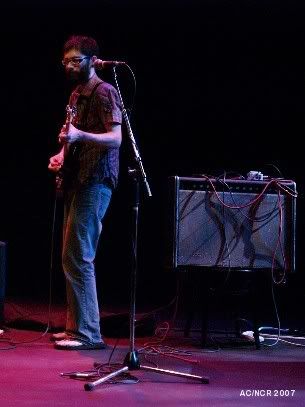 That was pleasant, and a bit quieter than most of the racket I listen to.