Rounding out the evening were The Semantics and Someday All This Will Have To Be Fixed. Last I saw of
The Semantics
they were sharing a bill with The Town Cryers. They had a bit of a layoff while a members was off in Thailand. They're pretty good performers but as I've said before they leave me distinctly lukewarm. Meh, I'll stop whining and show you the pictures.
Rhythm section action with Andrew O'Hara!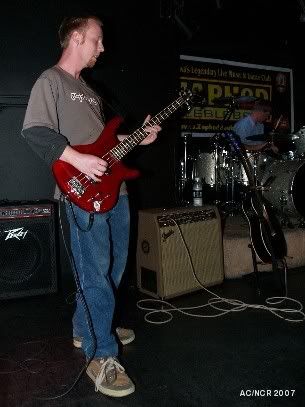 A not half-bad drummer photo (if I do say so myself) of Daniel Guy.
Faceoff action with Andrew and Ian McLean.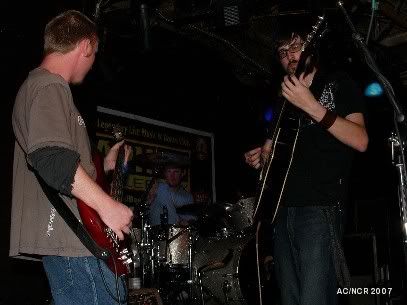 Ian and Shaun Kerridge.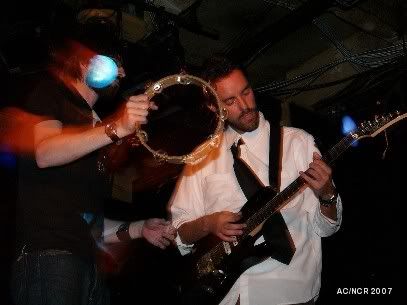 First, grip your microphone stand firmly ...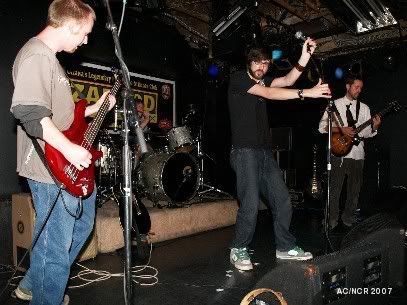 Dual percussion action!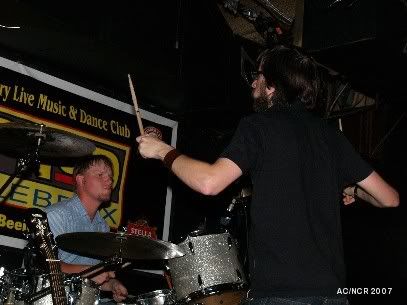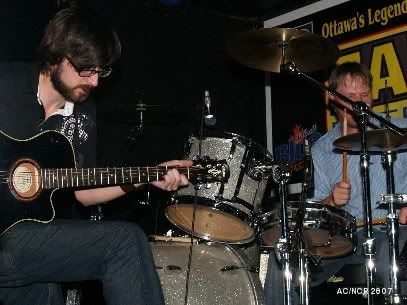 Shaun
au naturel
.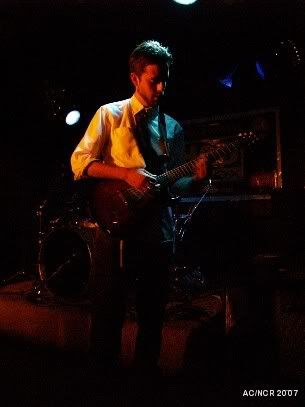 Singalong action with Andrew and Ian.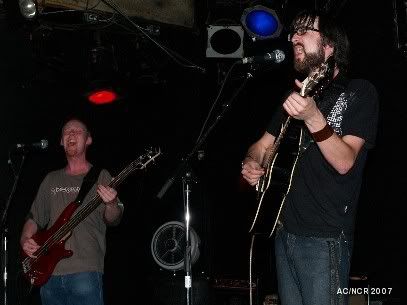 Onward to the closing act,
Someday All This Will Have To Be Fixed
, also known Jonathan McLeod of Design of Cities is doing some solo acoustic strum. This was his second show and it's still a bit rough, but the potential is there.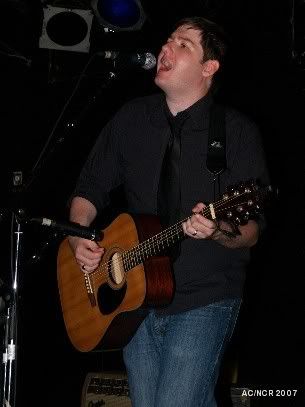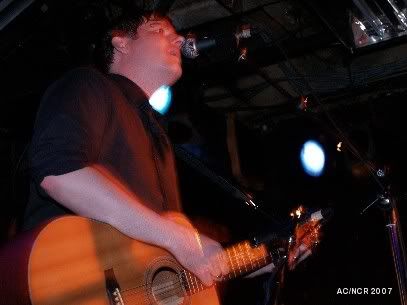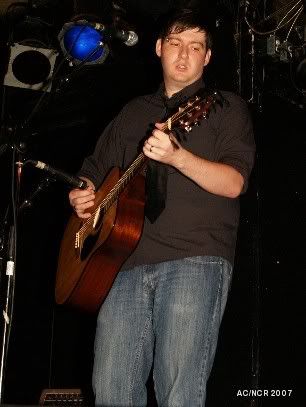 No word on upcoming shows for either of these guys.