Guelph's
Capital Grass and the No-Men
are usually
Matt Gower, Wayne Coulis, Robin Watson and Allan Fretz. They remind me most of Elliott Brood and The Fembots, and not just because of Matt's banjo.
It's folk music with some punk and electric blues flair.
At this particular show - put on by i(heart)music - Robin and Allan weren't about. Instead Wayne's brother and former Mouthpiece/Four Frames member Albert handled the drums.

Matt Gower on banjo.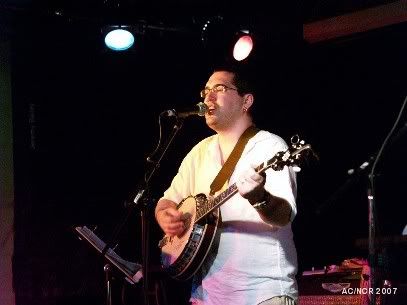 Wayne sings!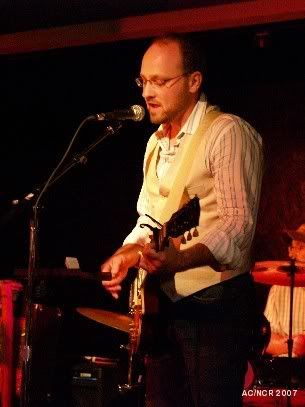 Albert can play this stuff with his eyes closed.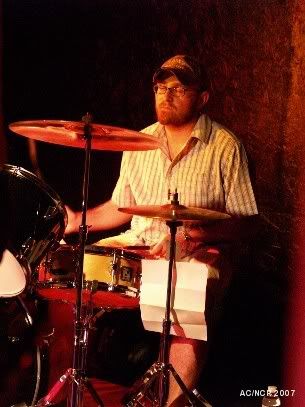 The whole lot, at least on this occasion!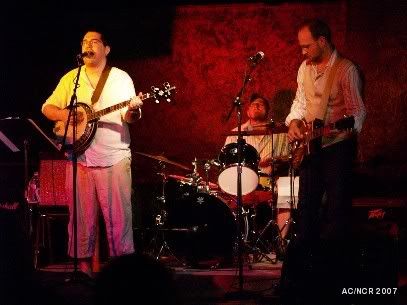 Singalong action!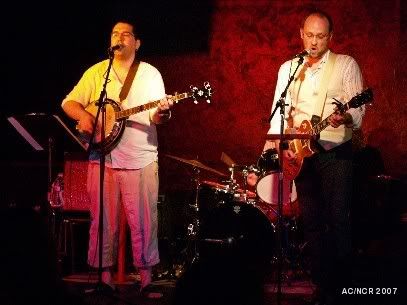 No action!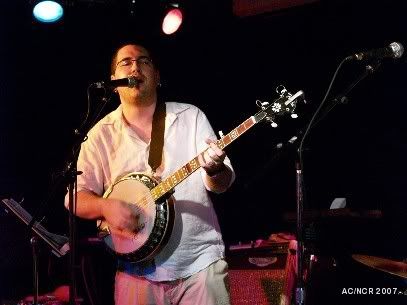 I think that's a dijeridoo, but it's not being used in the intended manner.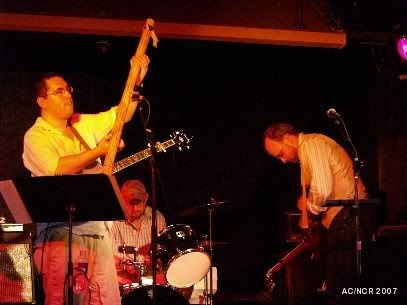 Fraternal action!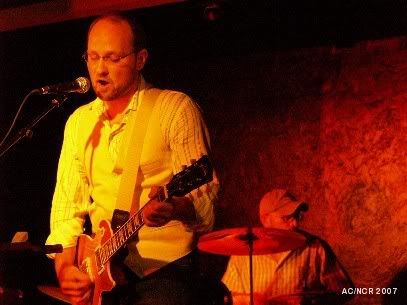 And some final banjo-thumping.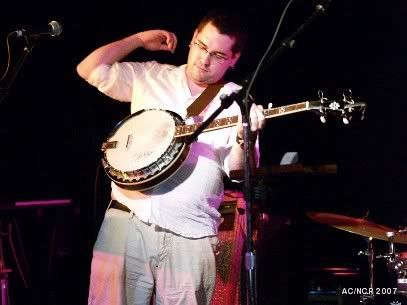 They say a full-length is in the works. I hope so - I got their limited edition EP (No. 8 of 10, so when they say limited, they mean limited) and it's swell.
Show reminder: Do we have a new live music venue in town? Riishi Rockefeller is bringing her stumbling Modern Lovers meets Royal Trux blues to the Bytown Tavern tonight, and Boom Creek and F play there on Sept. 13.