I've been looking back over previous
Murder Plans
writeups, and they all seem to say they put on a great show opening for (fill in the blank) and remind me of Orange Juice and Whipping Boy (the Irish one). Well, er, nothing new to report on that front, though now I'll add that I can see them on a bill with The Wedding Present or The Wrens as well. Murder by Death wasn't the first band I'd put on the same bill, but if nothing else the similar names are good for a laugh.
Joel Jacques works the keys.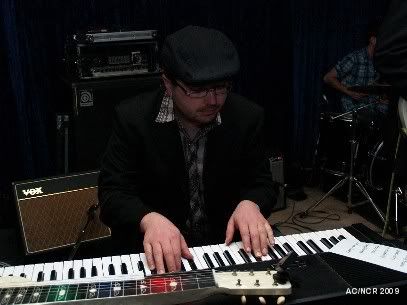 Connor rocks the Tele.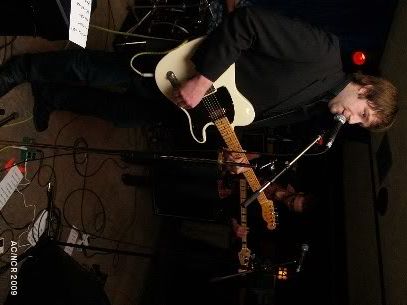 Nick Descarie looks up.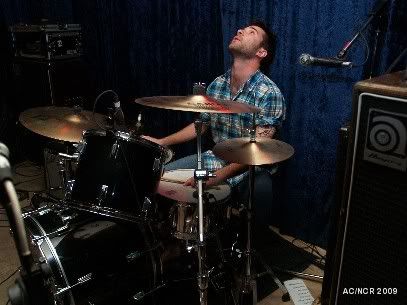 Singalong action with Michael Simon.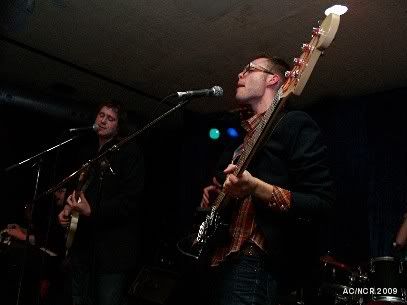 And so on!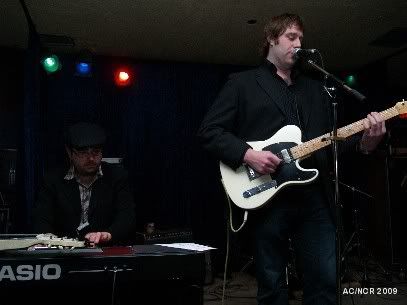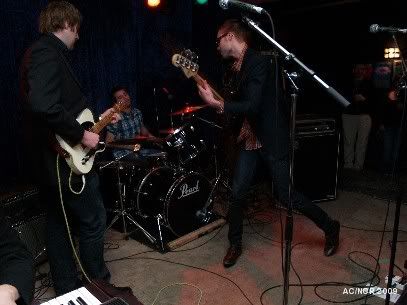 Does it count as lap steel if it's not in your lap?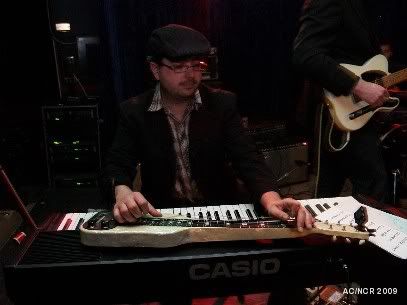 Big rock finish!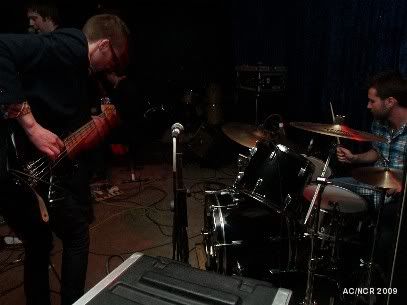 They previewed a few new songs, so can that long-promised new album be long in coming?