Off to Irene's to catch the well-dressed men of
Boom Creek
and Evil Farm Children. Now, it's been a while since I last saw Boom Creek in action, and they've had a retrofit of their rhythm section. The sound remains the same though - a high energy blend of roots rock and motor city mayhem.
Quiet everyone, Boom Creek is about to play!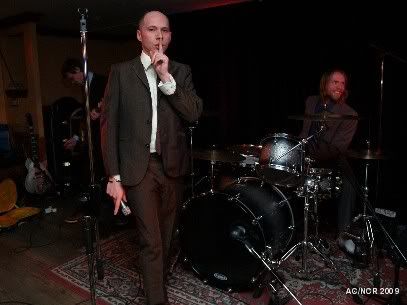 Ian Vance strikes a pose.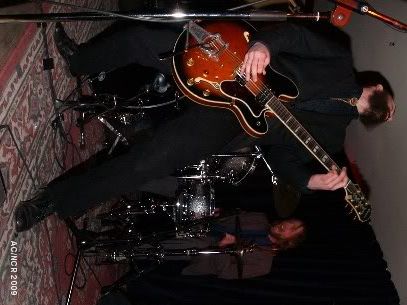 Neil Petersen does improper things to the microphone stand.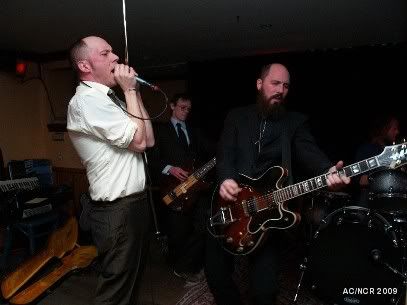 Neil goes down; Ryan Hallett is the new man on bass ... I gather he also plays drums in Ladymilk.
Isaac McFaul on drums,
last seen on this site
handling the skins for F.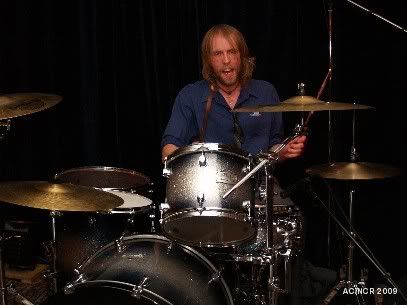 Jumping Neil action!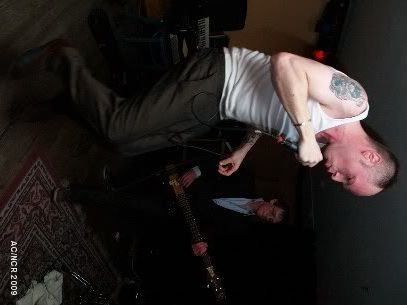 Monitors, still mostly for standing on.
More Ryan!
More Ian! (and more jumping Neil).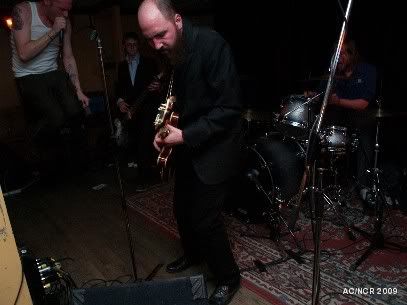 Singalong action!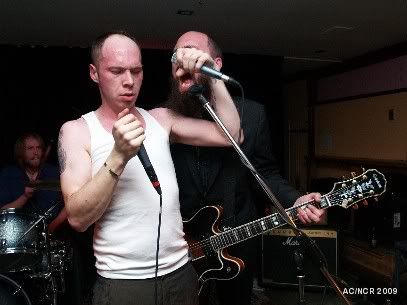 Nipple!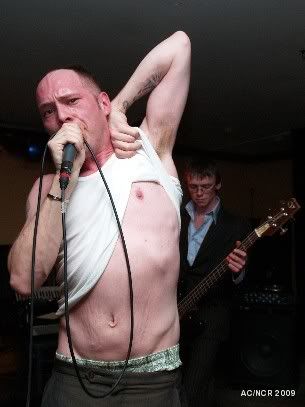 Even more jumping!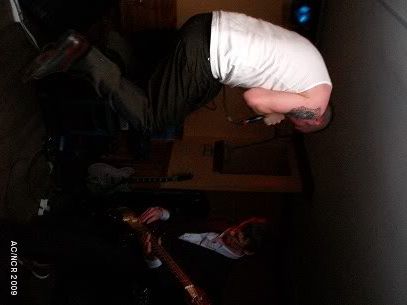 The audience give up the Satanic props.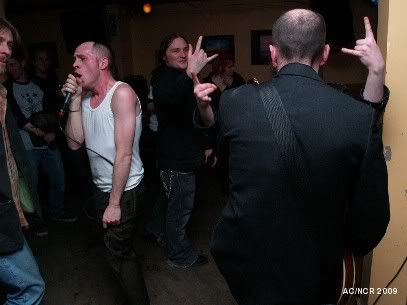 Downstroke action!
Big finish!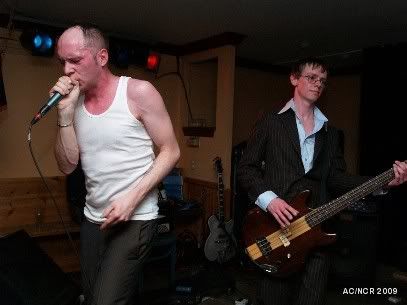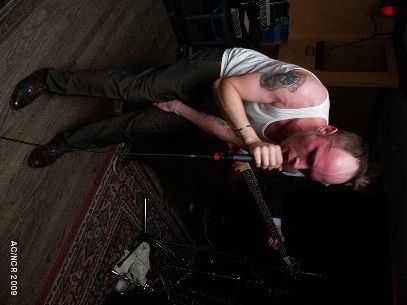 A fine show, but not the last we'd see of them - or at least half of them.