Let's take a trip in the wayback machine to Irene's three weeks ago, and from their to about 1962, from whence
The Von Drats
musical inspiration hails. These striped hellions like their surf gnarly and their garage rockin'. Not much else to say except there was a super-enthusiastic crowd to make this set even more exciting. Good times all around.
Here we have Steve Von Drat, Leonard Von Drat and Dano Von Drat.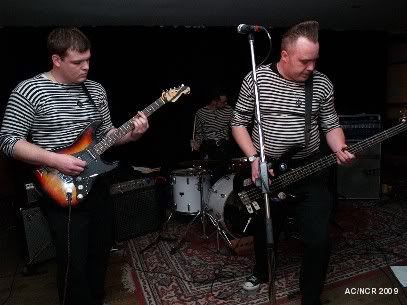 Over on keyboards, we have Dave Von Drat. There's also a Trevor Von Drat, but he wasn't around for this gig.
And over stage left we have Holly Van Drat on shakin'.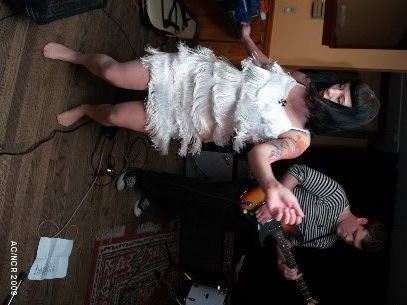 Steve plays some fuzzy licks.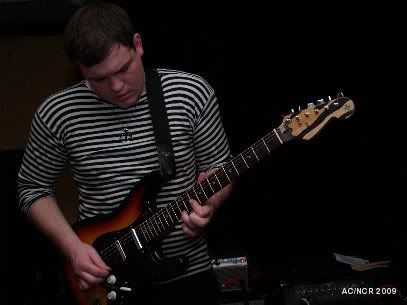 Holly rotates somethin' fierce.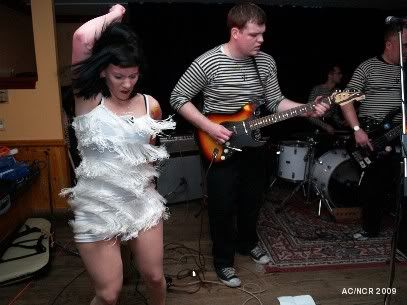 Shocking vocal action!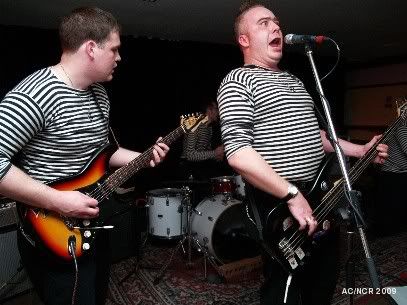 Singalong action!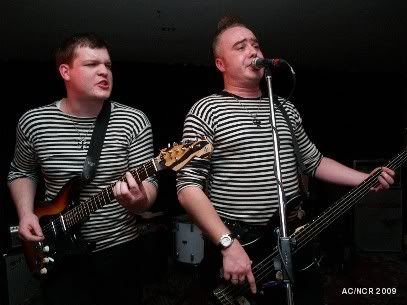 Bending action!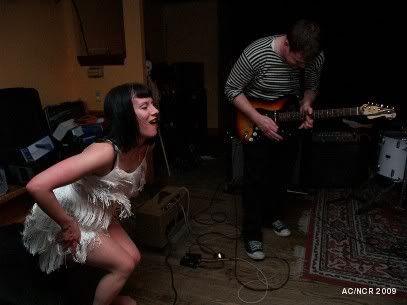 Dave is in some kind of bag.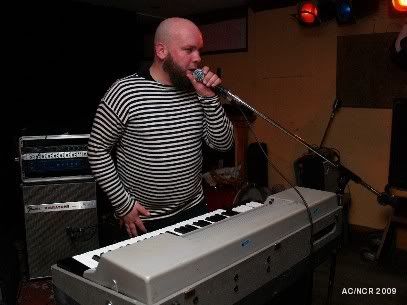 Dano gets fangy (you may have to click through to the big picture for the full effect).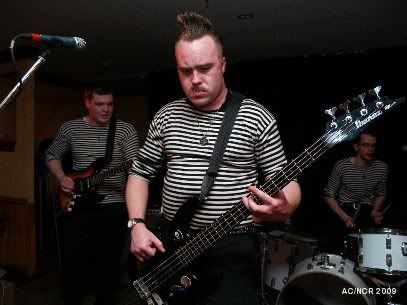 Guest dancing action!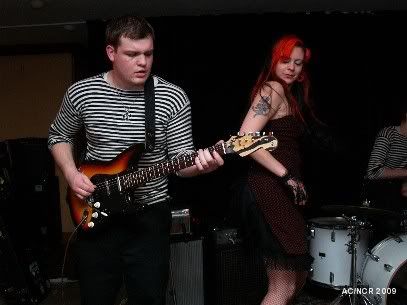 Leonard was in charge of most of the banter.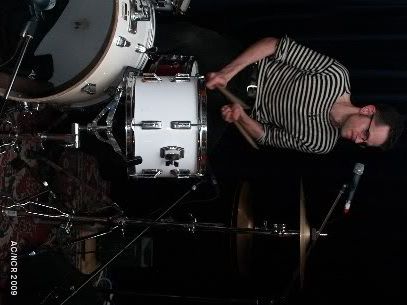 Big finish!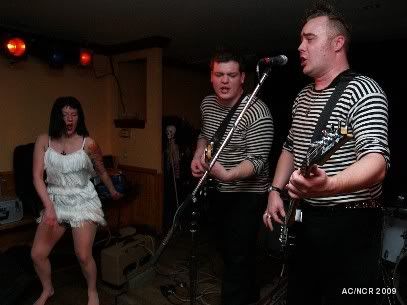 It was a whole lot of fun - a common experience at Irene's garage gigs, I find. As mentioned earlier, they'll be back in town at The Elmdale House for a show with Lefty McRighty and Buzz Deluxe May 29, and have a date but no locale for an Ottawa performance June 20.