Back to Cafe DeKcuf and headliner Howie Beck's fine set of alternatively sweet and sour pop. As mentioned earlier he had a fine band. Despite some first-show-with-a-band misigivings from Beck, things went pretty smoothly, and made a pretty good argument for his new album,
Falling Down in Public
. Beck kicked things off with some drumming on a kit set up in front of the stage ... more on that later.
From left to right, a mostly obscured Bryden Bairdon on keys and brass, Beck, guitarist Dean Drouillard and Dennis Mohammed on bass - drummer Kieran Adams is somewhere behind Drouillard.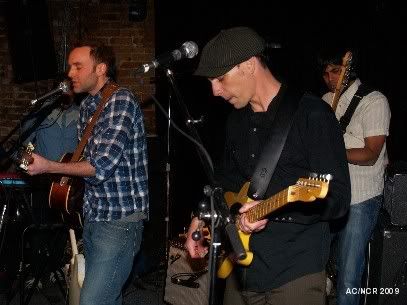 Low-light Beck.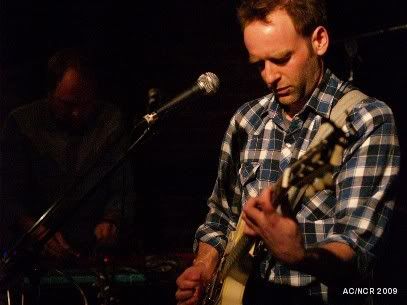 The whole lot!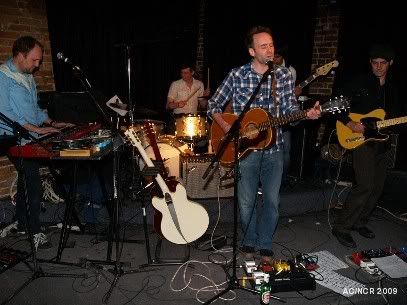 More Beck.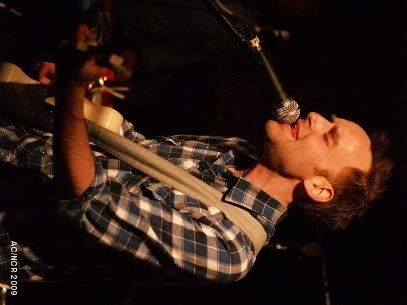 Bairdon horns in.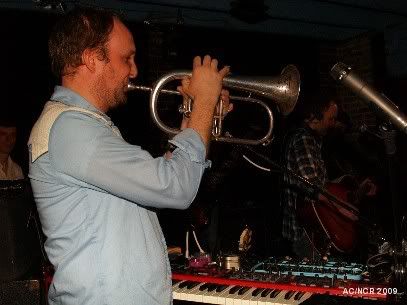 Beck takes another spin on the traps.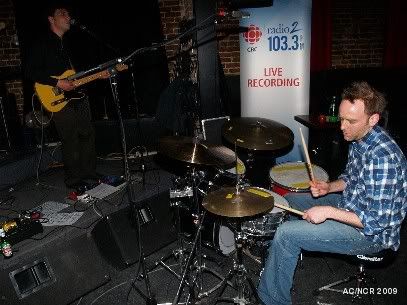 Kieran prepares for a mighty thump ... my shutter speed for this shot was pretty high I recall, so you can tell he was really blazing away.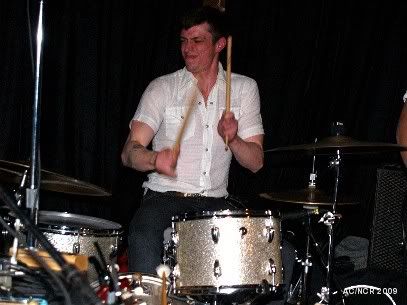 More percussion.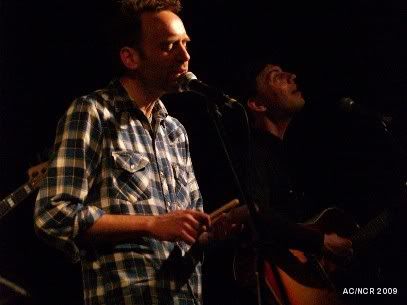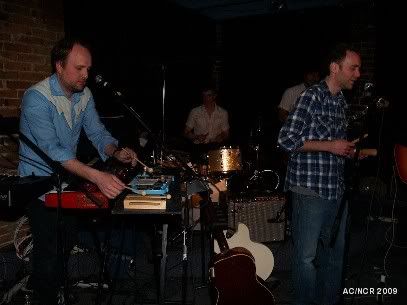 Back to guitar.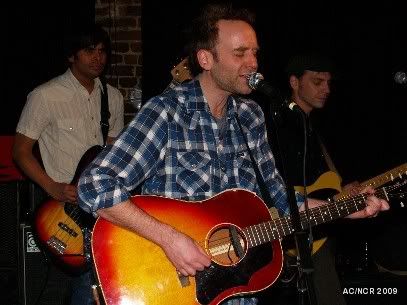 And a big finale with a drum battle between Beck and Adams.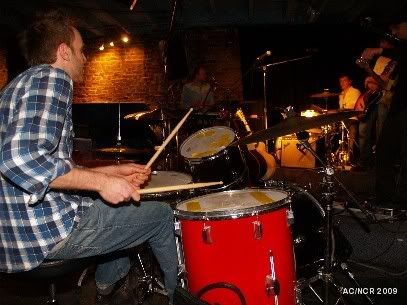 His first tour is done, so what next? I can't seem to turn up any word on the broadcast of Beck's performance - anyone who can point readers in the right direction, please leave a comment.