The last time I saw
Evil Farm Children
was at Bluesfest. Not to slight their turn on the River Stage but they're an act I prefer to see up close in a bar (much like every other act I like, come to think of it). This was also their first Ottawa show since November. Anyway, they played a fine set finishing things off at Irene's.
Them Children: Dave, Janice and Jeb.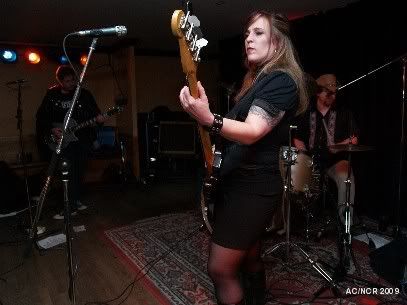 Dave gets his kicks - most likely on Route 66.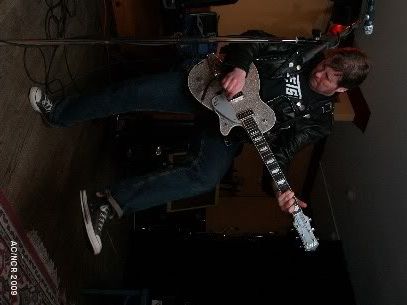 More Jeb.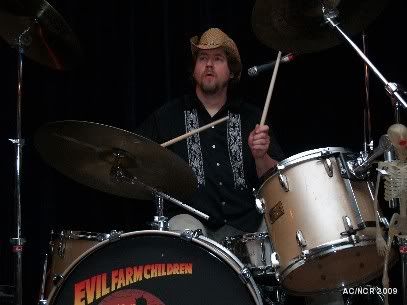 Dave sings!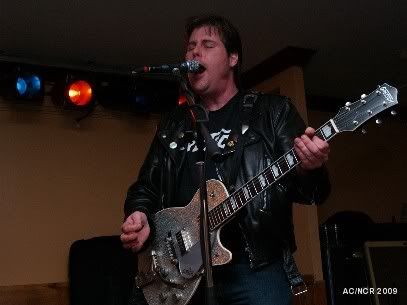 More Janice!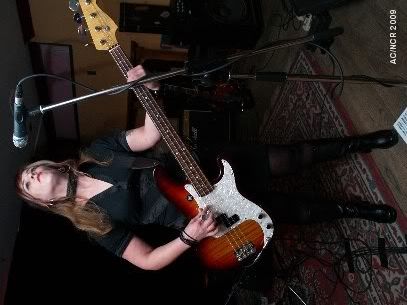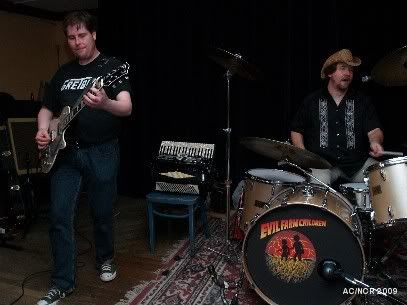 Marie-Josee Houle takes a guest spin.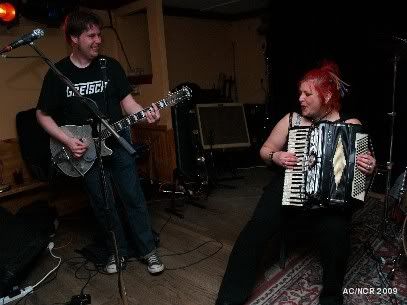 Accordion action!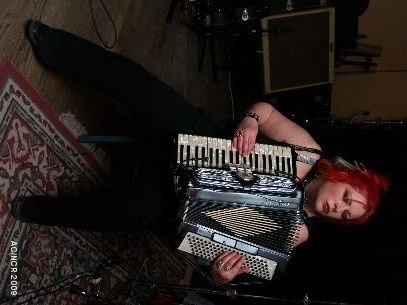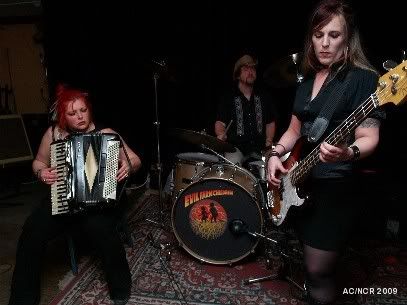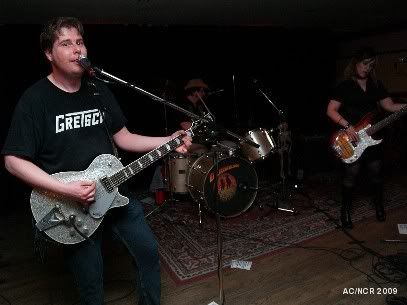 For the big finish Ian Vance and Neil Petersen from Boom Creek came up to sing and play on Creedence Clearwater Revival's
Sweet Hitchhiker
and The Amboy Dukes'
Journey To The Center of Your Mind
.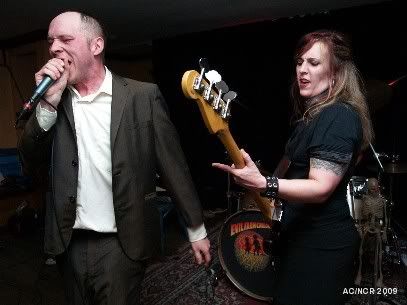 Sometimes the wide angle lens isn't angular enough.
That's all folks!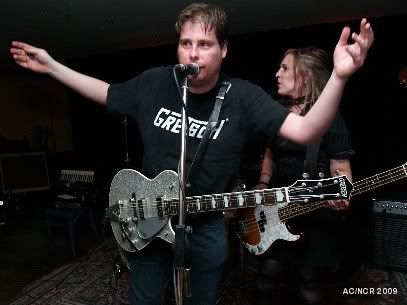 They'll be back at The Spill April 11 to play havoc with their video games and look for Easter eggs, then play the Elmdale House April 25 along with Marie-Josee and her band. Marie Josee also has an upcoming gig at Zaphod's opening for Couer de Pirate April 12.