Mississippi Grover is but one of Greg Watson's many musical incarnations. A frequent visitor to Ottawa and a one time resident, performing with The Knurling, Desecrators, Buzzards and Orange Alabaster Mushroom, Greg always puts on a good show. It's some prime swamp voodoo trash rock one-man band stylee, folks.
Mississippi Grover and the head of a long dead cow. This picture actually looks quite a bit like one I took back at another Grover show at Irene's. It's a mighty photogenic skull.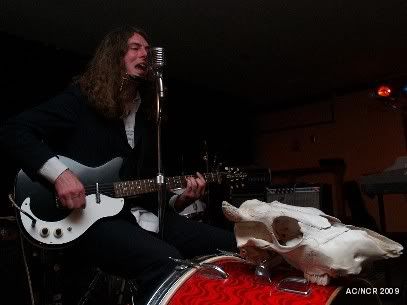 Popeyed action!
I switched over to my macro lens to catch some no flash action ... Irene's stage lights are definitely on the red end of the spectrum, so I usually switch over to black and white ... here's an infernal exception.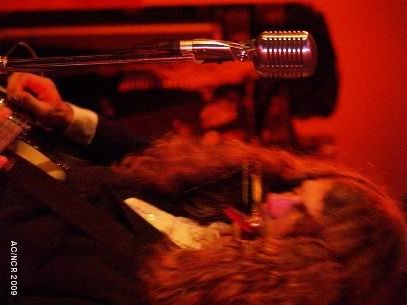 On to the monochrome.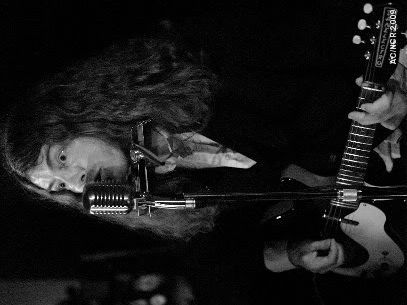 Focus is the most important part of good microphone skills.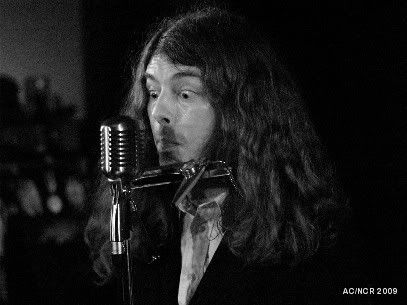 Harmonica action!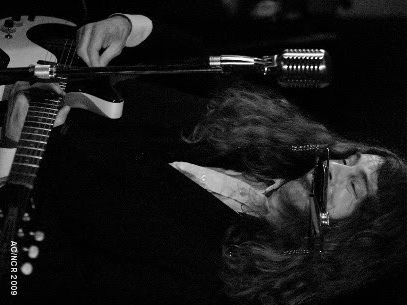 Greg rocks the snare.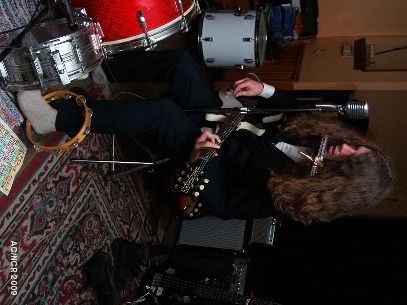 And a final howl.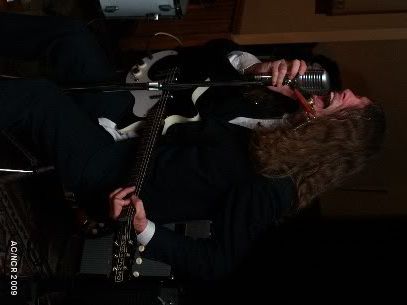 I just noticed there's a few good videos of Mississippi Grover performing at various venues on Youtube. Greg will be back in town - or close to it - for a performance at The Lil' Shop of Terrors annual spring party on May 1, hosted by Angie the Barbarian of Muffle Crunch and Ratt Restorations.