Angela Desveaux
has made several visits to the city since
I first saw her performing
as part of the Sonny Best Band at Bluesfest some four years ago. Since then she's released a couple of well-released solo albums that seem to be treading the same path taken by Neko Case away from alt.country to someplace else - in her case somewhere a bit more rock. She doesn't have Neko's pipes, but who does? Nonetheless she's a good singer and I like her songwriting too. Her latest album is
Angela Desveaux and The Mighty Ship
, and that name seems to have attached itself to her backing band as well.
Ms. Desveaux.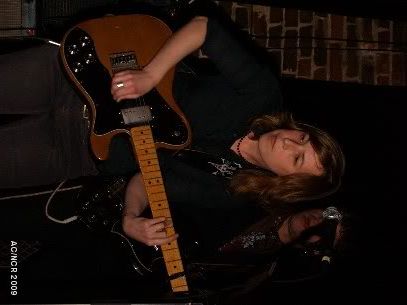 Last time I saw Angela Desveaux on stage, Eric Digras was there too.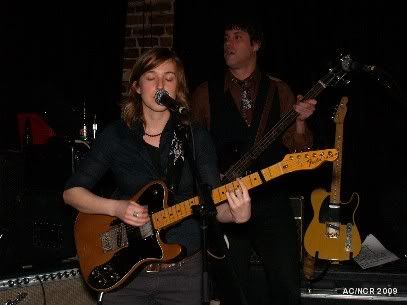 The whole lot - including Snailhouse supremo Mike Feuerstack and drummer Gilles Castilloux, who produced her album and is also her significant other.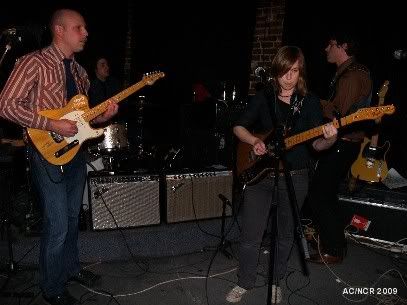 Mike sings! He covered the microphone with a glove since it was shocking him. "I don't want to be a prima donnas, but I also don't want to die tonight."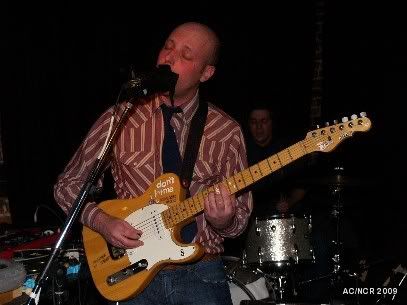 More Angela!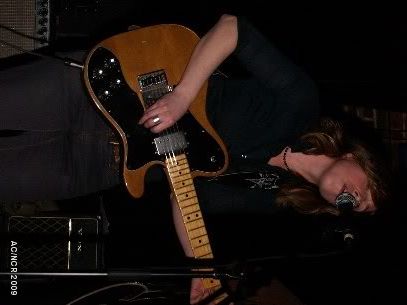 And so on!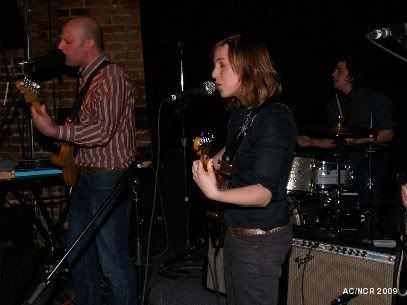 And that's all, since I didn't take many photos of this set and there were loads of duds. She's off for a whirlwind European tour next month.