Saskatoon's
Sheepdogs
are a first-rate band; of all the bands I've seen lately they're the ones who have generated the most unsolicited praise from folks fortunate to catch them live. I'd say they're a guaranteed hit for anyone who likes their CCR or Drive-By Truckers.
From left to right we've got Leot Hanson on guitar, drummer Sam Corbett, frontman Ewan Currie and bassist Ryan Gullen.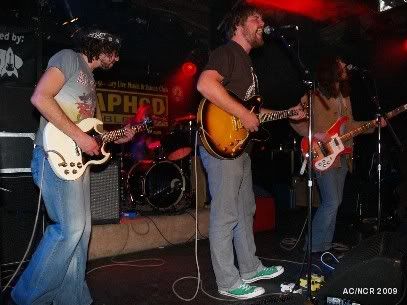 Second Led Zeppelin shirt of the night ... but you don't need the clothes to guess the men like their classic rock.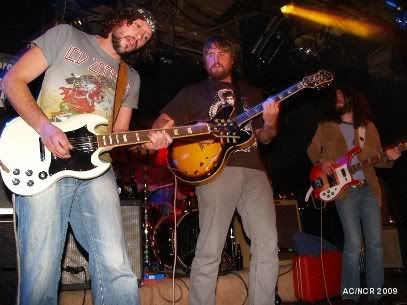 Singalong action - The Sheepdogs' A+ vocal work sets them apart from a lot of would-bes.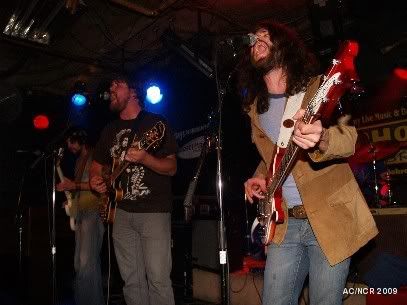 That Sam up close.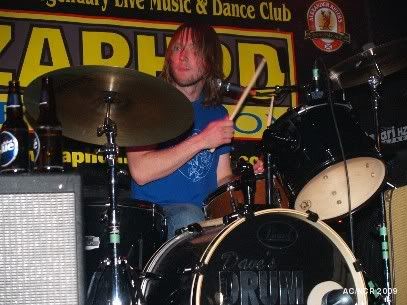 Sheepish action!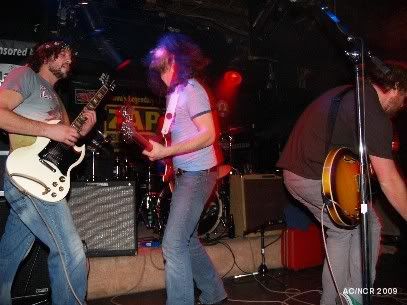 And so on!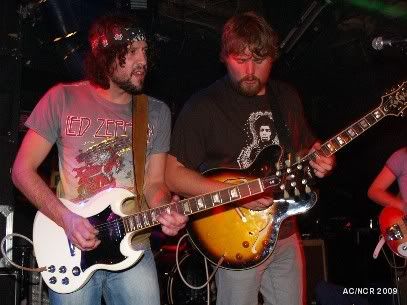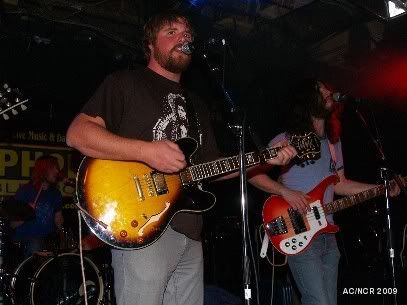 Everyone on the rider!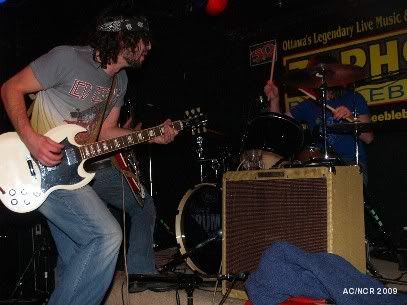 Rhythm section action!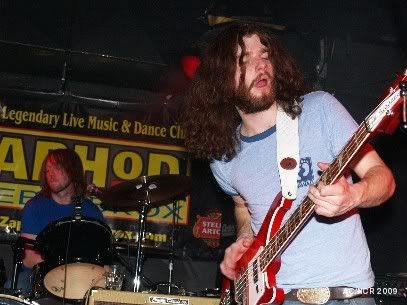 Headed for the finish line ...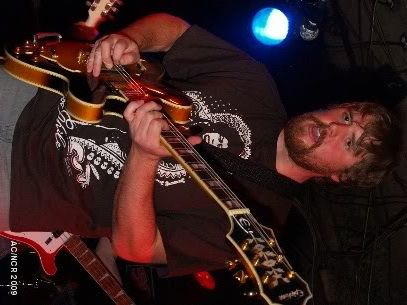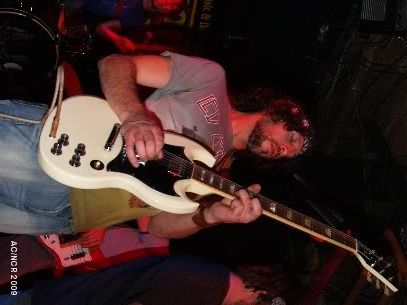 Big finish!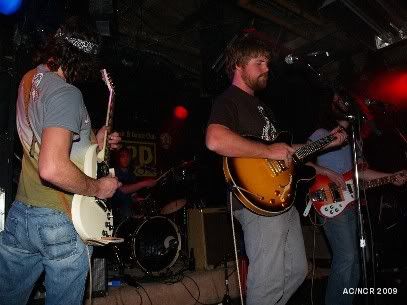 Certainly a swell act to catch live. They're now back in Saskatoon, readying themselves for a two-night stand on their home turf at Lydia's.