As band names go, "F" may be asking for trouble, but at least it fits on a button. Their funky hard rock was really energetic, and guitarists Tyler and Jim are both good frontmen. It's also none too serious - like a lot of funk rock, come to think of it.
Jim McDowell models the F-button.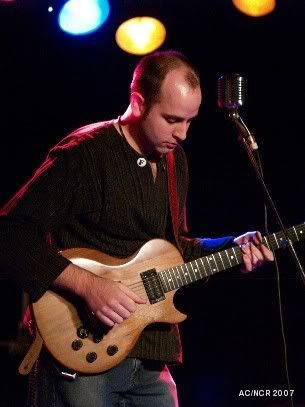 Guitarist Tyler Black.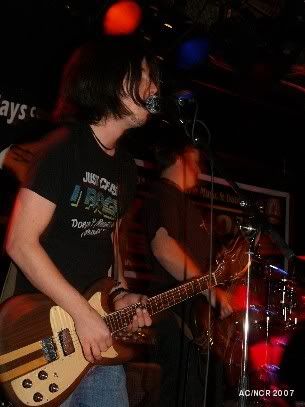 Bassist Jesse Parkinson.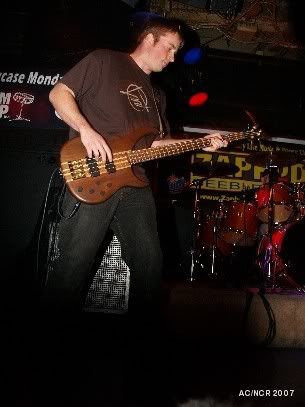 Drummer Isaac McFaul.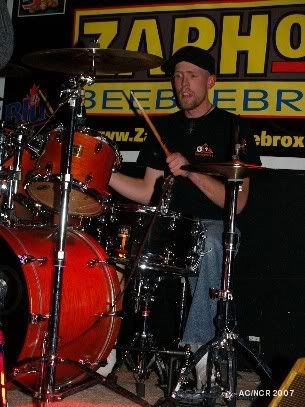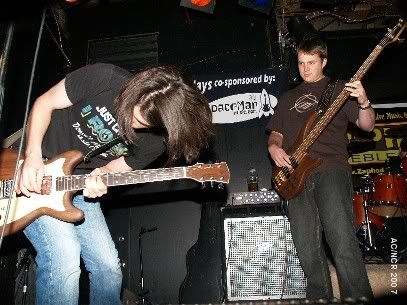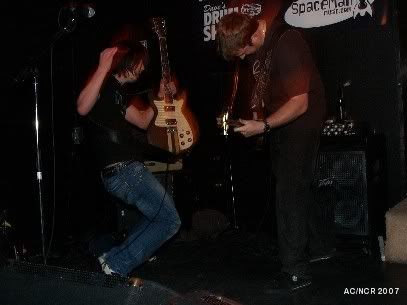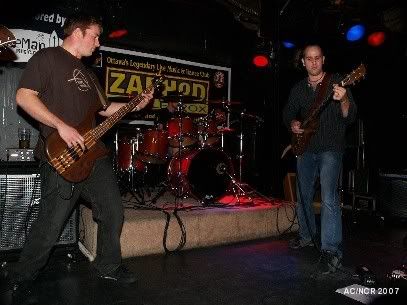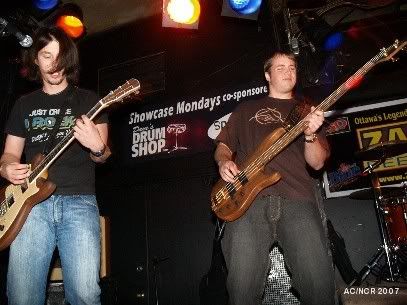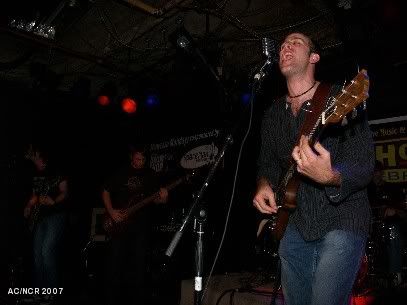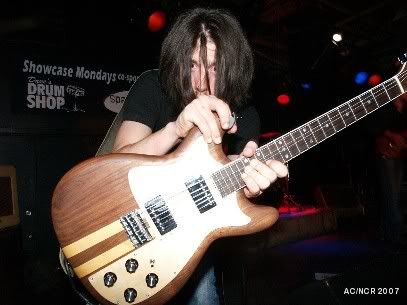 Big finish!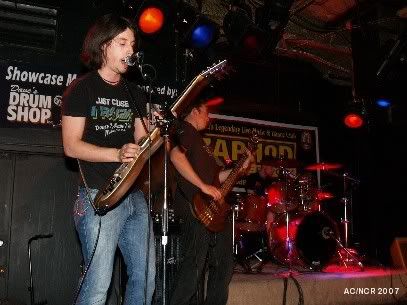 That was pretty good.