There's a busy weekend coming up, but don't be deceived: We're heading into the slow season. I'm just going to kick myself for not waiting until the beginning of December to send my camera off to the repair shop (where it now awaits a decision by the warranty folks on whether they'll replace it or pay to have it repaired) and post the following picture of Jacko, taken back in June.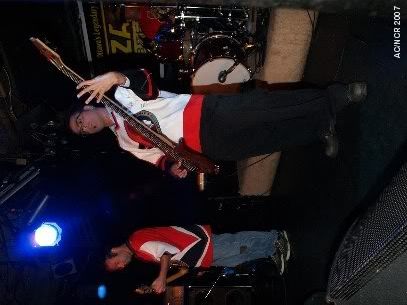 They perform at Zaphod's again tonight with From Day One and Alan Ganev. Also gigging tonight:
Boys Like Girls
,
All Time Low
and
One Second 2 Late
take part in a "Myspace secret show" at Mavericks and
Bedouin Soundclash
,
Matt Costa
and
The Saint Alvia Cartel
perform at Capital Music Hall.