Man, I hope the guys who warrantied my camera get off their duffs, because waiting for them to decide what to do is getting old fast - and I'm sure these updates aren't quite the thrill off my usual voluminous show posting. At least there's a bunch of potential shows on tonight to take my mind off things.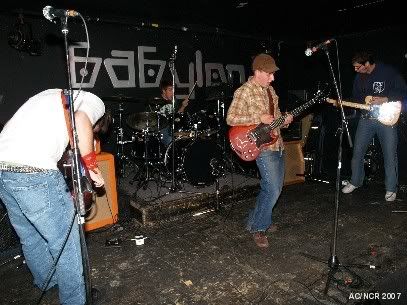 First up, a post rock show at End Hits with
City of a Hundred Spires
,
Tunturia
, and
Danger Danger Mammoth Hunter
(depicted above at a show in October 2006 with CCS and a bunch of other folks).
Pilot Light
,
Synastry
,
The Mistress
,
Malice
,
Arising Roots
and
Kill Baseline
perform at Cafe Dekcuf.
The Russian Futurists
and
The Cansecos
play Zaphods.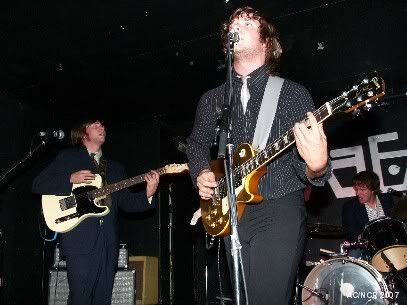 The Sadies
and
Young Rival
perform at Barrymore's Music Hall - you may recall the Youngsters' gig at Babylon in June 2006 under their former name Ride Theory (that's them up top). C.R. Avery is also on the bill. There's further twanging at Irene's with
The Reverb Syndicate
,
Evil Farm Children
and
The Bible All-Stars
.