Amos The Transparent
(pictured below performing at Bluesfest) play Zaphod Beeblebrox tonight with The Wooden Sky and Travel by Owl's Trevor James.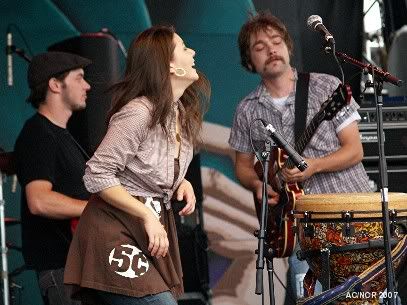 Joel Plaskett and Co. close their Barrymore's run and
Wednesday Night Heroes
and
The Sick Fits
play End Hits. Also, the Boom Creek and Mighty Eagle Band show that was nixed on Halloween should go on tonight. Fingers crossed! James McKenty and The Spades play Cafe DeKcuf.