Last time I saw
Bullmoose
was more than two years ago on a bill with The Setbacks and C'mon. That might have been a better match than this show with Peter Elkas - if I was picking local acts to share a bill with them I suspect I'd think of The Double Pumpers or Mighty Eagle Band first. And now for a whole lotta' shoutin'!
Eric Lawrance on guitar and Seamus Cowan on bass.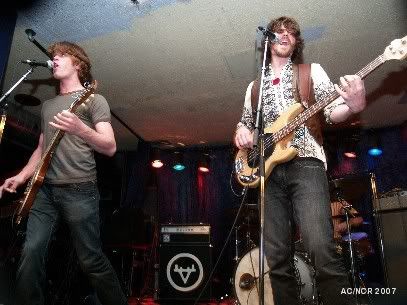 Sean's brother Jefferson handles the traps.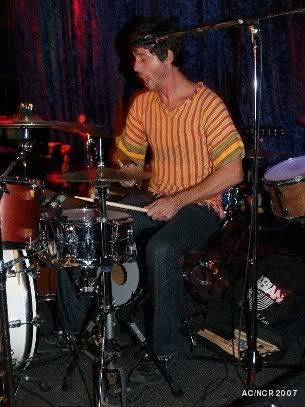 Singalong action from every angle.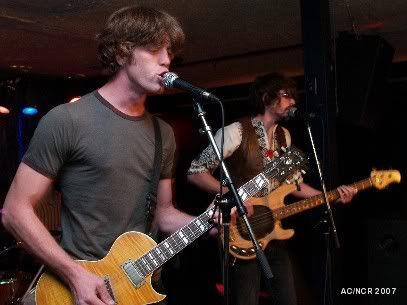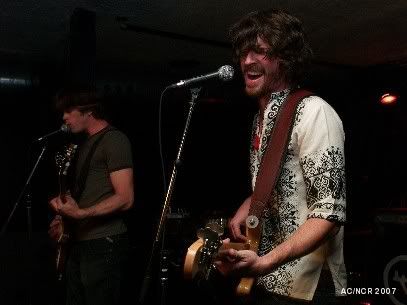 And now, antlered action!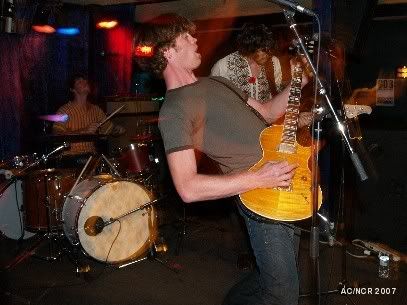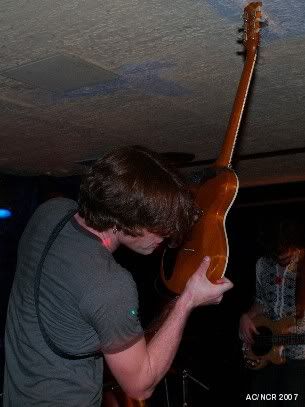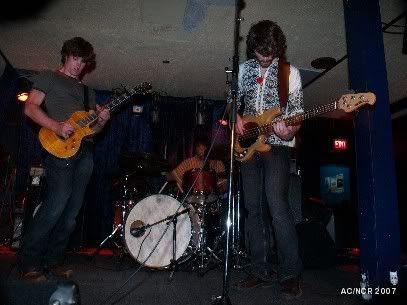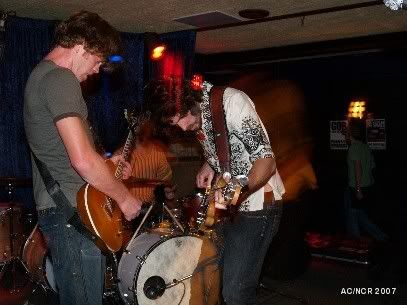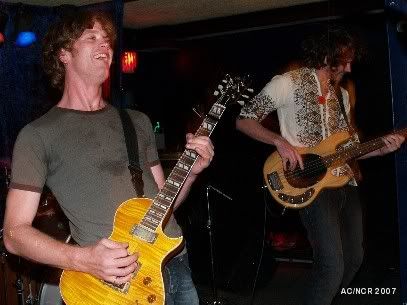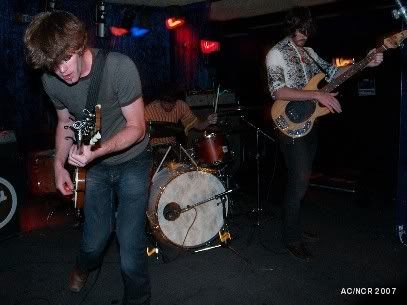 Eric takes lead vocal on most of the songs, but Seamus takes a couple himself.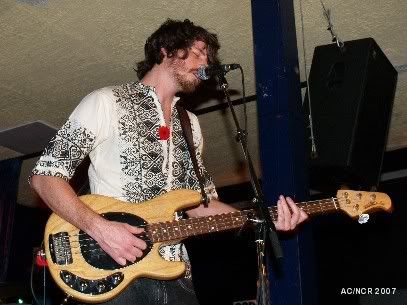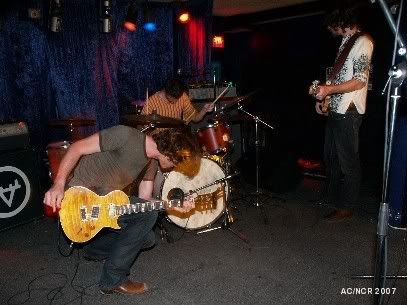 Eric conducts the audience singalong.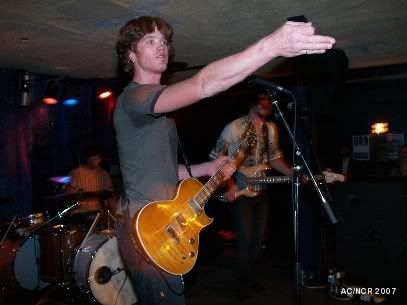 A very solid trio. I will say the tracks I hear on their Myspace lack the rougher oomph of their live set - isn't it always the way?