A rainy Monday sounds like a good day to spend indoors, so I did: Specifically indoor at Zaphod's watching a quartet of bands.
First on stage was the cleverly but regrettably named TBA. Some heavy sounds with a slight singer/songwriter infusion and a bit of hand-drumming.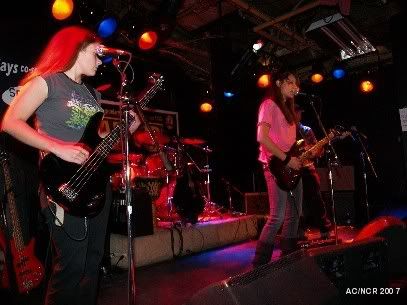 Rebekah Higgs was the sole out-of-towner, and she sounded really sharp; it was quite impressive watching her meld the electronic bits into her folk-rock stuff.
Then came Shannon Rose and The Thorns. I've seen most of the Thorns before: Bassist Ashley Newall
guest-singing with elbeejay
, drummer
Tim Watson with Sarah Hallman at Irene's
and guitarist Steve Matelywicz
backing Damo Suzuki at the Avant-Garde
. Newall thanked folks for coming out on a Monday, prompting someone in the audience to dub it "the new Thursday."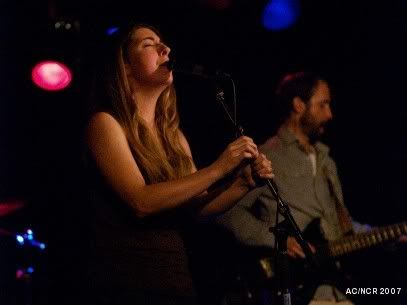 I saw F's Jim McDowell
playing with Fourth at Irene's
back in April (that's him at right in the snap below) . He invited me to an earlier gig at the Bytown Tavern which I missed, but second time's the charm (or something like that). F is a funk-rock combo with a songs about papercuts and bad bologna.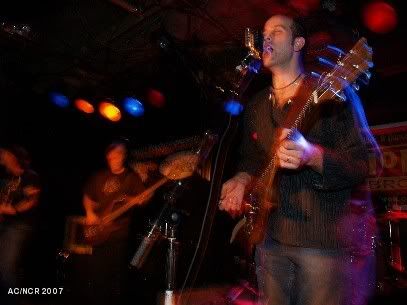 That was a very solid evening of entertainment. Good thing I remembered to bring my umbrella though.