You know, digging through my old photos is kind of fun - I get to see stuff I would have had the good sense to post first time around if I hadn't been half-blitzed from lack of sleep, like this snap of
Jesus Mullet
, from the first time I saw them back at Babylon in March 2006.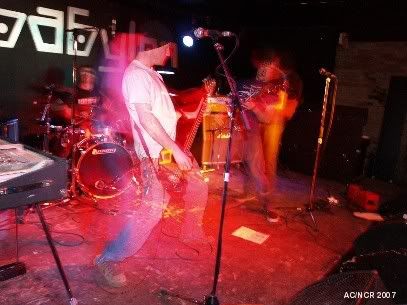 They're playing again tonight with
Man With Target
at End Hits. Meanwhile, over at Zaphod's
The Rebel Year
,
James Correa
and
Kristine St. Pierre
strut their stuff. The
Jupiter Ray Project
and
The John Henrys
grace the NAC's fourth stage.