When I checked the listing for Zaphod's Monday free showcase, the bill was F, Shannon Rose and The Thorns and TBA. "TBA" were on stage when I entered, sounding a bit like a combination of modern day metallic alterna-rock with a bit of singer-songwriter thrown in for good measure. I was waiting for some kind of on-stage introduction when I noticed the set-times list named them as TBA. And yes, TBA is indeed their name: I suspect that's a bit daring for their own good, but who knows, maybe they'll call their first album
Various Artists
. (I note they aren't the first band to snag the name, there's an Australian combo as well that seems to have died on the vine).
Bassist Laura and guitarist Shannon, who also handles the lion's share of the singing.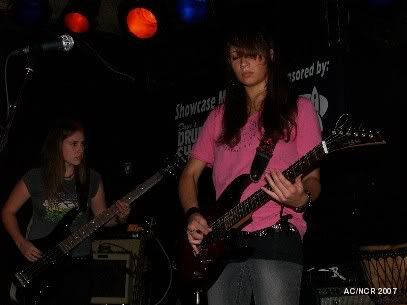 Guitarist Brother Lucy (all names approximate, by the way).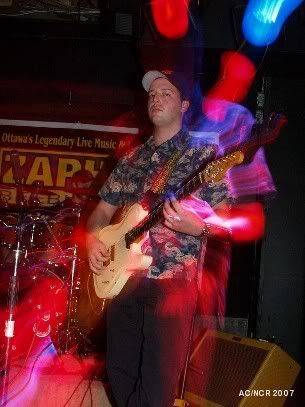 They did diverge from modern trends somewhat to break out the conga.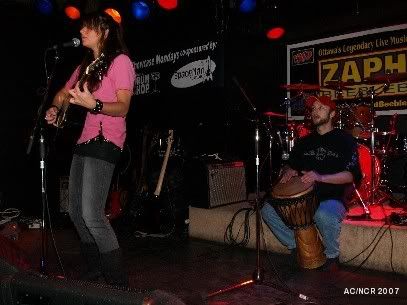 Good think too, this is the only good shot I have of drummer Frankie.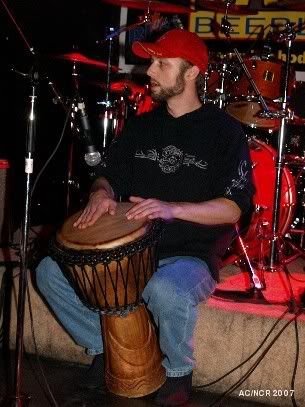 More to-be-announced action!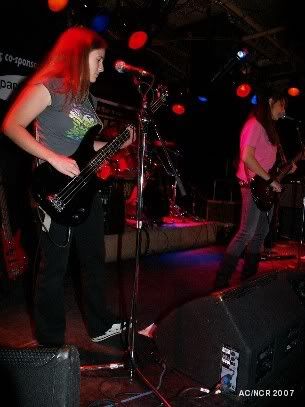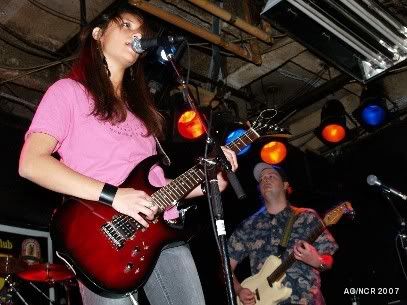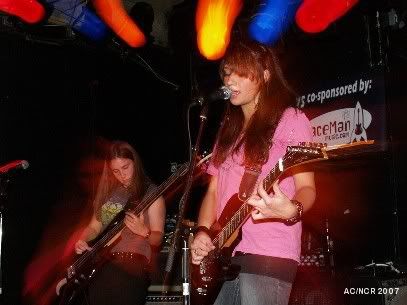 Laura and Shannon in fuzzy natural light goodness.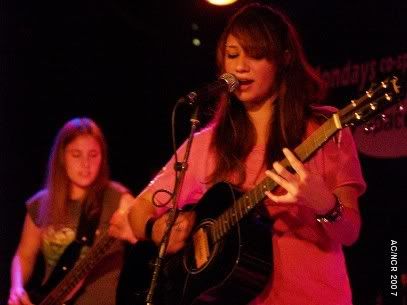 And a low-light all-together shot.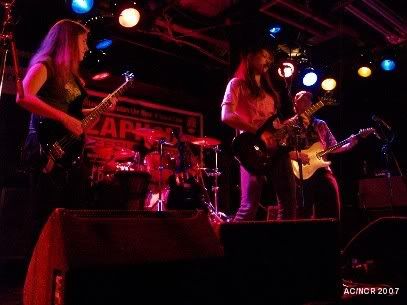 Not exactly my cup tea, but a lot of potential (except where the name is concerned).