Ladyhawk
put on a killer show at Barrymore's when they opened for Tapes'n'Tapes back in May - that's guitarist and vocalist Duffy Driediger below. They're returning to Ottawa for a gig at Zaphod's tonight.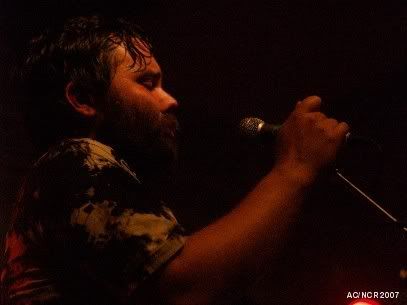 The band will share the stage with
Attack In Black
and
Casey Baker and the Buffalo Sinners
.