It says something about Peter Elkas' drawing power that even without much in the way of publicity he can still attract an audience several-dozen strong to a show. As before, when he headlined a show with Kris Ward and Sojourn. His soul-rock sounds got a great workout from his band.
The man himself, along with a good chunk of the
Burt Neilson Band
: Jeff Heisholt on keyboards and Gavin Maguire on drums, who were with him last time I saw him, and Jeremy Little on bass, doing a standup job in the absence of Elkas regular Doug Friesen.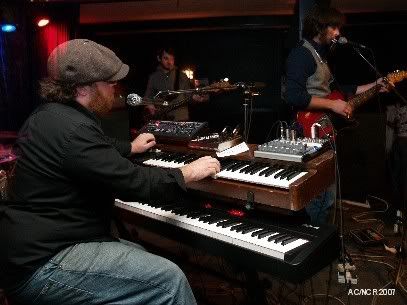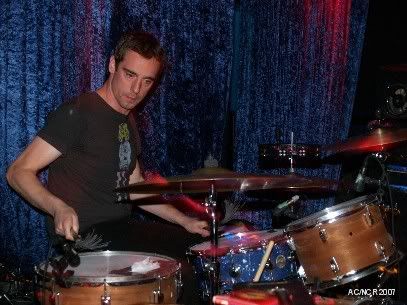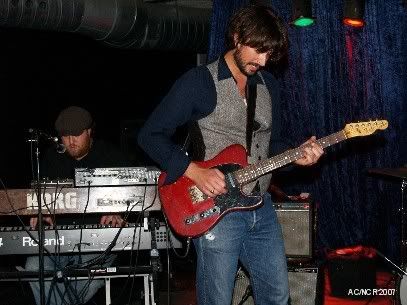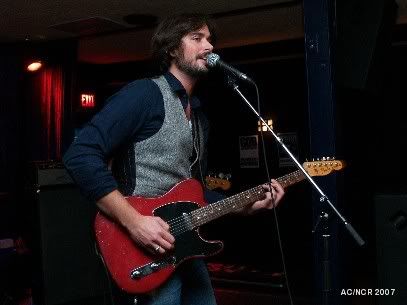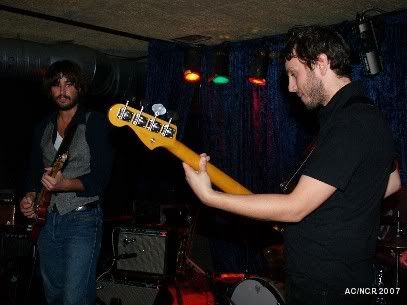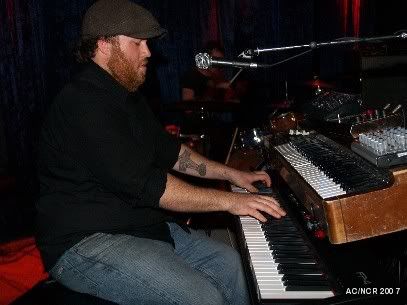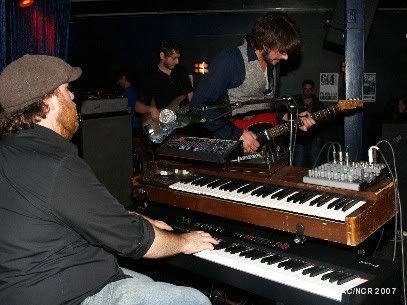 I think the opening act inspired Elkas to turn up the electric guitar a bit: He had a couple of really smouldering solos.