As the week gets started, you can check out a pair of shows on subsequent days featuring artists that are strikingly dissimilar. Tonight at Zaphod's, you have somewhat breathy acoustic guitar with
Yoav
and
Caroline Keating
(who makes me think of a lot of Joanna Newsom crossed with a little Randy Newman, and I don't mean that as an insult). And yeah,
Steve Earle
and his lady love
Allison Moorer
perform at Bronson Centre, but it's sold out.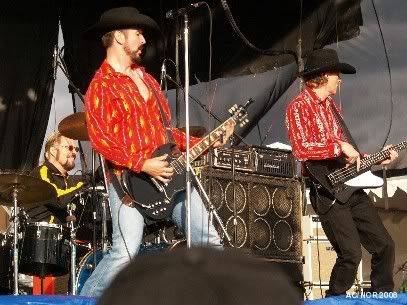 On Tuesday, you can see the fire-breathing guitar of Grady - pictured above at Bluesfest last year- making good on a previously canceled show with a gig at Barrymore's. The openers are the
Daniel Wesley Band
and the
Murder City Sparrows
.