Ladyhawk are one of those bands who can take a slew of obvious influences - in their case Neil Young, Husker Du, The Replacements and Dinosaur Jr. - and stew up a sound distinctly their own. Much of this is thanks to main vocalist Duffy Driediger's heartfelt drawl. They have a new album out called
Shots
that some people seem to have a hard time getting their heads around. I plan to hunt up a copy sooner or later. In the meantime here's some photos of the shaggy guys with shaggy guitars.
Duffy sings - and uses a lot of duct tape.
A shadowy Ryan Peters.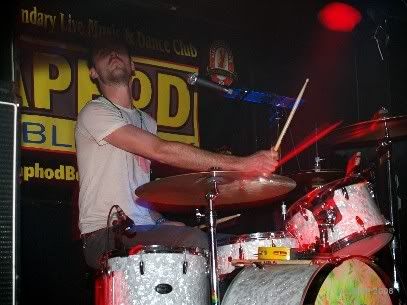 I think the neck of Darcy Hancock's guitar may be to blame.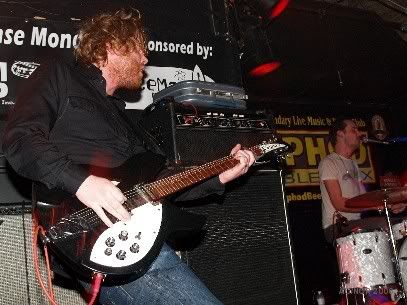 Sean Hawryluk's hair is the fifth member of the band.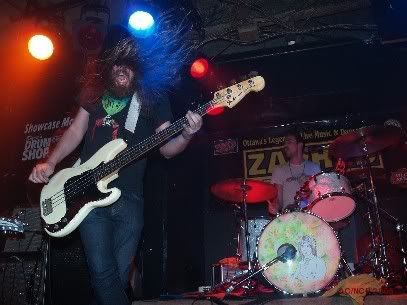 Fuzzy rock action!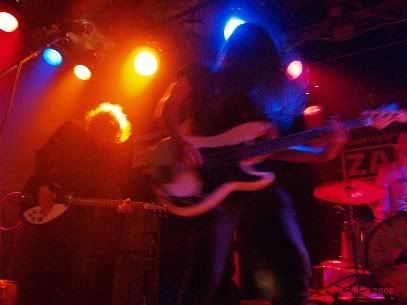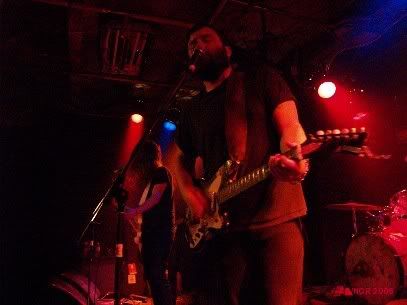 Sean sings one.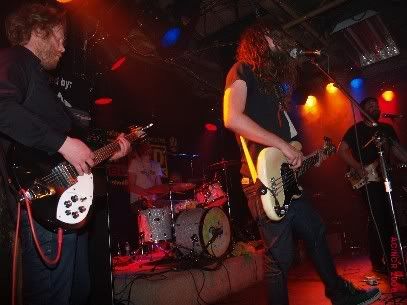 The whole appropritely fuzzy lot.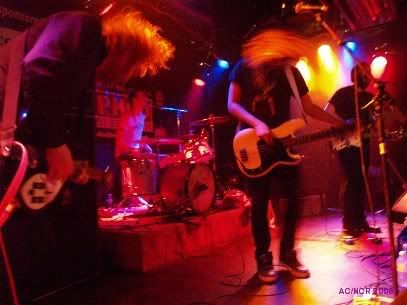 The band is now heading back west before an extensive U.S. tour.