It's Tuesday, and those of you who haven't been trapped behind colossal walls of snow can shuffle over to Irene's to see
Sarah Hallman
perform; also on stage are
Down With The Butterfly
.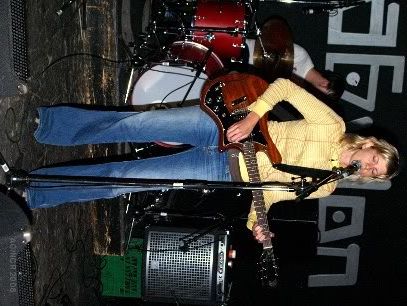 Sarah Hallman, Babylon, July 22, 2006
I saw
Faber Drive
at Bluesfest 2007. I did not like them. But they must have a few fans, and they're appearing with
Canadian Idol
victor
Brian Melo
,
Hello Operator
and The Prefect at Mavericks. More to my fancy are
Sadie Hell
,
Rich Aucoin
and
I See Rowboats
, who'll be performing upstairs at Cafe Dekcuf.
Sadie Hell, Zaphod Beeblebrox, April 15, 2007
On Wednesday
The Coggs
,
Hellbros
and
Goddamn Goddamns
louden things up a mite at Zaphod Beeblebrox.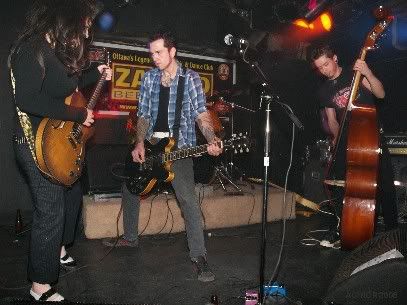 The Goddamn Goddamns, Zaphod Beeblebrox, February 17, 2007
And the artistically inclined might want to go to the National Art Gallery Thursday to see
Crush Luther
,
The Love Machine
,
Ukrainia
,
Antizario
and
Clepto and the Gypsies
perform as part of the Nat Gal's "Annual Teen Event" at noon.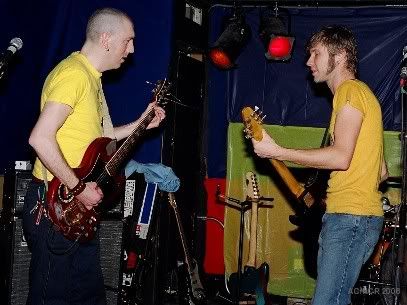 Last but not least, John Allaire is performing over at The Rainbow Thursday evening with Kaya Fraser.